Kartridge, a gaming platform by Kongregate, has launched into open beta. It's goal is simple: to provide gamers with a platform focused on community, allowing them to find new and rewarding ways to play and discover games. The hill is steep, however, especially with platform juggernauts like Steam and GOG standing atop. Kongregate, however, has done something unique with its platform. Kartridge doesn't just offer games to purchase; it's designed like a game itself.
Creating an account in Kartridge is akin to creating a character. As you buy and play games, you level up and earn tokens. While Steam also offers a leveling system, Kartridge aims to offer more as you climb the ladder. Speaking with Emily Greer, co-founder and CEO of Kongregate, she explained the process of earning rewards as you play.
"These rewards will range from coupons and discounts, to the tokens that can be redeemable for games, to cosmetic platform rewards, like player avatars," she said.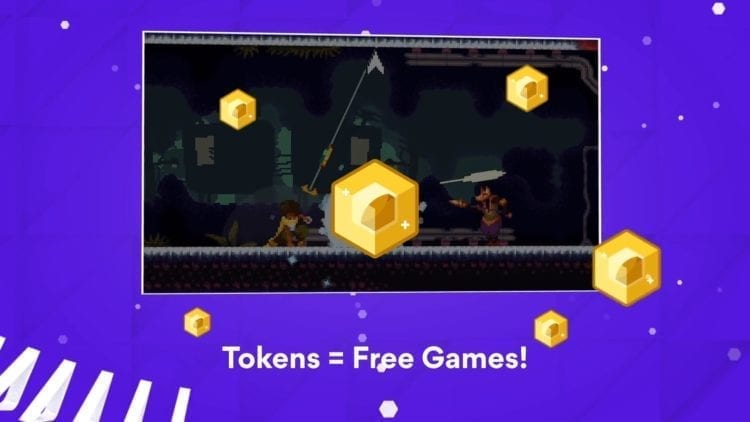 Achievement Unlocked
The tokens she speaks of are Katridge Tokens, and they're more than just bragging rights. You can trade tokens to purchase new games. In other words, the more you earn, the closer you are to getting a game at a discount. Greer tells us that tokens are priced at $5 each. That's a surprising amount, especially when considering the already low cost of some indie games. Completing game-specific quests and earning badges will also bring you closer to collecting a token.
The Kongregate website has been a home for free browser games, offering badge challenges for more than 10 years. The company is leaning on this experience when it comes to Kartridge's achievement system, which is weaved throughout its pledge to community.
"They act as a recommendation tool, give players goals to strive for, build a community around the games, and give players a way to show off their gaming accomplishments," Greer said. "We want to take that and apply it across the entire platform, tying together in-game badges with platform and community activities to make playing on Kartridge feel like a game in itself. We expect these systems to help direct what games players are checking out, what the community is talking about, and how they're interacting with Kartridge on a daily basis."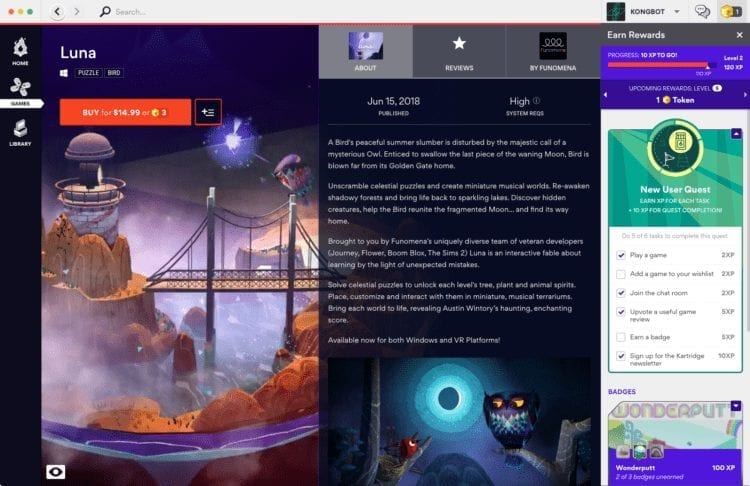 Play Together, Earn Together
Kartridge will have community events, where you can earn rewards. While not sharing too much detail on how events are organized, Greer and her team are designing them to attract players to come together under a banner of cooperation to complete goals.
"We want playing games to be more fun because you're playing them on Kartridge," Greer said. "The community events planned for the future will be aimed for pulling users to participate on the platform together, whether it's playing the same games at the same time, completing quests or achievements, or climbing a platform-wide leaderboard. We think these type of events will draw users to engage with the platform and discover games at the same time."
Coupons and discounts for games are among the planned rewards for participating with your fellow gamers on Kartridge. The company also plans on offering cosmetic awards including avatars and skins.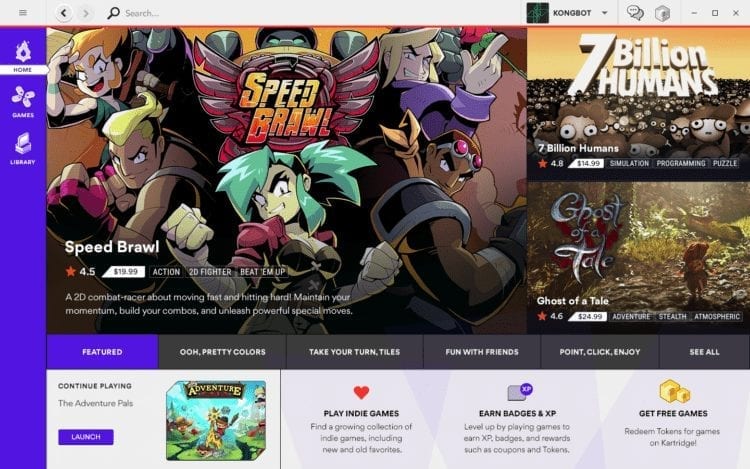 Opening The Doors To Indie Devs
Enough about the rewards, what about the games? This is a gaming platform, after all. For its launch, Kartridge will have more than 250 indie-focused games. Expect the usual indie darlings such as West of Loathing, Sundered, and Kingdom: New Lands. Kartridge, however, will offer a home to budding developers as well.
Indie developers who want to self-publish their games on a marketplace have had difficulties. Valve offers a service called Steam Direct, but charges $100 to put new games on the marketplace. Kartridge, on the other hand, will charge nothing. In fact, the company boasts of the ease on which indie developers can upload their games. Offering developer tools and analytics, there is also revenue terms, which allows developers to earn every cent of sales up to the first $10,000 sold.
"We believe it is important to keep the barrier to entry minimal and enable developers to reach an audience based on merit rather than budget or pre-existing relationships with the platform, which favors already successful developers in a few countries," Greer said.
Quality Control
As anyone could tell you, an open door on a gaming platform is often good for developers, but sometimes bad for the consumer. Steam's Greenlight service brought many talented developers to light. But there were also many abusers. Poorly developed games, asset swaps, and worse offenders filled the void with so many awful games it became difficult to parse the wheat from chaff. Kongregate understands this issue, and has plans in place.
"Any open platform will have a wide range of content quality," Greer explained. "We know this from Kongregate.com where we averaged more than 1000 new games every month. The real issue is not the existence of such games as much as whether or not a platform can effectively surface the high-quality content. This is a challenge for sure, but one we have a lot of experience at tackling. We're using a combined approach of hand curation and algorithmic recommendations to give a human touch along with personalized content."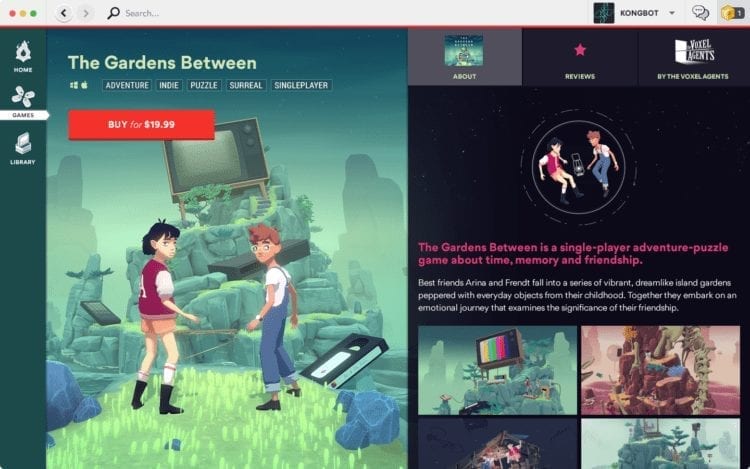 Another issue that has been hitting the headlines is review abuse. The rage and pettiness of some online warriors can be palpable. And it often makes it difficult for uninformed shoppers to know if a game is right for them. Also, artificially inflated review scores can leave many buyers with regret.
"We have a lot of experience with review fraud on kongregate.com and developed some tools and techniques to manage it," Greer said. "We'll be able to apply some of those lessons, as well as statistical analysis and manual review to detect and deal with such problems. That said, there's certainly a lot to learn there and we'll be developing new methods and policies based on what we see happening."
Greer pointed to a company blog post which explained the process.
Go For Launch
For more information on Kartidge, head to the official page. There, you can also download the app if you want to give it a try. Ultimately, finding a place in the already crowded platform market will be tough. Time will tell if Kongregate's focus on community will see the platform through.
"We don't want to put the focus on just buying/collecting games, but on playing and enjoying the games they have," Greer said. "And everything is more meaningful if you can do it with other people, so we'll be connecting players (and developers) through well-moderated chat, forums, and other social features. Creating positive communities is a challenge as we all know, but one we have a lot of experience at and tools to handle."