For anyone with a rational fear of spiders, you might want to sit this one out. For the rest of the flame-loving, arachnid-demolishing enthusiasts out there in gaming land, Kill it with Fire aims to scratch an itch for all things blazin'. And, if it's a certain type of itch, it might be a spider. So, grab your shurikens, weed wacker, or anything else in arms reach. You'll need all the tools you can find when the game arrives on August 13.
Eight-legged freaks
The new trailer shows off what kind of mayhem you can expect from a game that encourages flooding your house with flames. You play as an exterminator who is hunting down every last arachnid in the neighborhood. Along the way, there are several weapons you'll wield in order to achieve your lifelong goal. Everything from a pistol, weed wacker, and frying pan can be used to squash your unwelcome guest. But, it looks like the only surefire way to rid the neighborhood of these pests is to… kill them with fire. Heh, even if that means burning everything down to do so.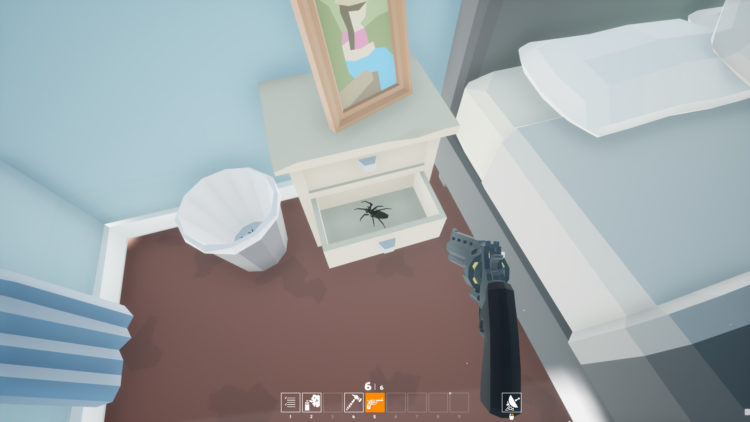 Prepped for arrival
Although Kill it with Fire won't be arriving for another few weeks, there are still snippets available to play on its Steam page. There, you can try the demo. But, launching on Friday, July 17, a new chapter will be available to test. This one is a standalone demo called Kill it with Fire: Heatwave, bringing in new weapons and enemies. In the demo, the points of contention include your laundry room, kitchen, and garage.
As it stands right now, Kill it with Fire promises "dozens of weapons" and "realistic fire simulation system." And of course, "gratuitous chaos and destruction."
Kill it with Fire launches on PC on August 13. You can view more details on the game's Steam page, including the option to add it to your wishlist, along with a demo to whet your spider killing whistle.