As it progresses towards becoming fully funded on Kickstarter, King Arthur: Knight's Tale has revealed new facets of the tactical-RPG. There have been interviews with the producer and composer. Introductions to some of the major enemies and a spotlight on the unlikely protagonist, Sir Mordred. There are plenty of other updates for you to check out on the game's Kickstarter page. However, the latest King Arthur: Knight's Tale update is one of the most interesting yet because it reveals some new gameplay features in the stretch goals and it showcases some melee combat.
You'll need to head over to the Kickstarter page to check out the video. It's the first in the coming Battle Showcase series and it deals with melee combat. King Arthur: Knight's Tale is a tactical-RPG, so the positioning of your characters and your attack and defense strategies are a crucial part of combat, particularly at close range.
To arms!
Battles look like a mixture of XCOM and Baldur's Gate. The battlefield is divided into squares, which players can move between. Passing too close to an enemy will result in your character being attacked. The same goes for enemies coming within range of your characters. This allows you to position your characters to defend your vulnerable backline, but it also means you need to be mindful of other enemy positions when choosing a route to attack.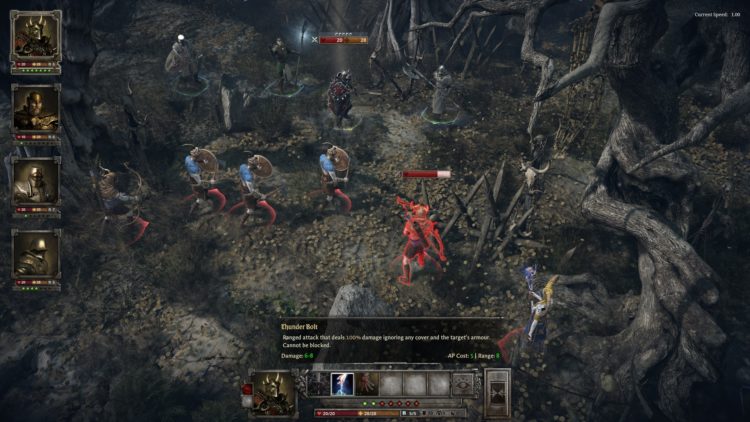 Characters on the battlefield will also be able to block for reduced damage. However, attacking someone in the back will result in them taking double the amount of damage. Characters that can move further will be able to flank opponents to take advantage of this King Arthur: Knight's Tale gameplay feature. Some characters will even be able to take advantage of mechanics like Dash, which allows you to close the distance to enemies faster.
The weapons your characters wield will also impact how they can attack. For instance, a polearm will allow you to attack enemies in an arc in front of your character. So, be careful not to group your knights too closely together. Your characters and enemies will also be able to inflict status effects on opponents. Things like Knockback, Knockdown, and Stun.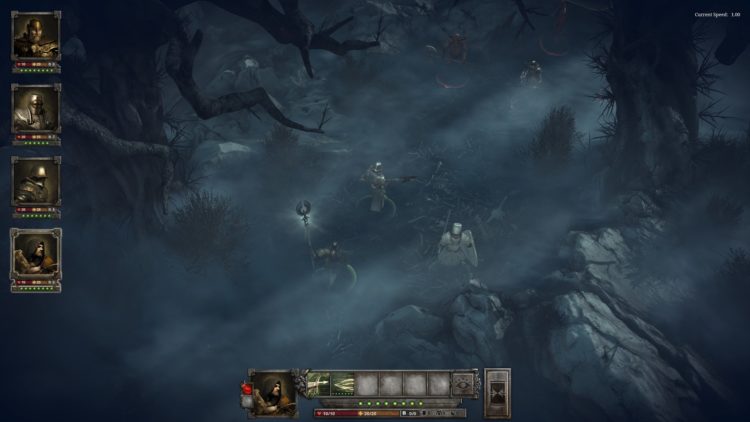 Give more than 100%
King Arthur: Knight's Tale has just over a week to go before its Kickstarter campaign comes to an end. It is so close to being 100% funded that NeocoreGames decided now was the time to reveal two stretch goals. If backers raise an additional $20,000, the Sage playable class will be added to the game. The Sage is a warrior-mage that wields ice-based spells and blessings.
If backers can get the King Arthur: Knight's Tale funding up to $195,000 ($45,000 over the funding goal), NeocoreGames will add the PvP (player versus player) gameplay feature. In this mode, players will be able to use their endgame heroes to engage in a 4v4 battle with another player. This feature will only be available once the campaign has been completed.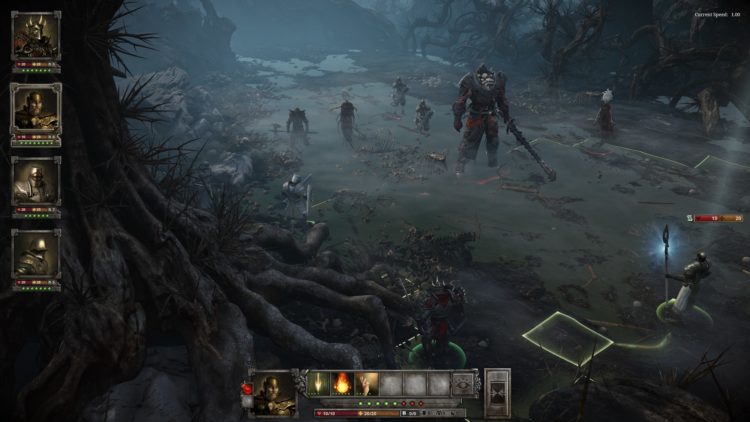 If you'd like to engage with NeocoreGames and learn more about King Arthur: Knight's Tale, make sure you tune in to the Q&A stream on its Twitch channel at 10 AM ET on November 10.