Although many in the gaming industry may think Konami is pulling out, it may be more accurate to say it's simply pursuing other interests. The division in Konami responsible for its much-derided Pachinko Machines is pushing further into the hardware market. That's right, Konami is building gaming PCs. As reported by Tom's Hardware, the Japanese company now has three desktop models on the market. Pre-orders are open now too, with shipping commencing in September.
New ventures and broader markets
The new Konami Arespear product line comes from the Konami Amusements division, specifically. As far as the brand itself, the logo is reminiscent of a Greek helmet, with the prominent letter 'A' on both sides of the case. Models on the site are priced in Japanese yen, but equate to a price range of about $1750 to $3200 USD.
That is some hefty investment, but here is what you are going to get for your money. The lower cost model, the Arespear C300, comes with an Intel i5-9400F processor, an Nvidia GTX 1650, and 8GB of DDR4-2666 memory. As for the Konami Arespear C700 and C700+, we are looking at a water-cooled i7-9700, an Nvidia RTX 2070 Super, and 16GB DDR4-2666 memory.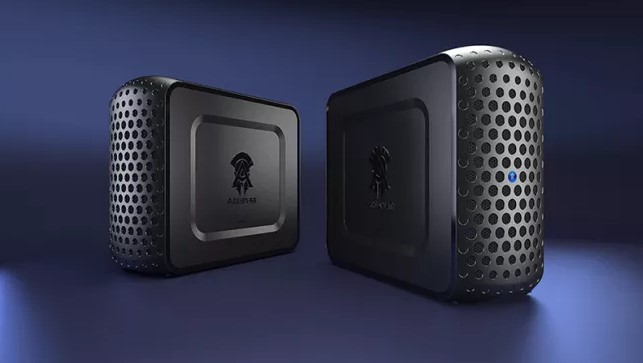 Both also have a 512GB NVME M.2 PCIe SSD with an additional 1 TB SATA HDD for bulk storage. As for the differences between the C700 and C700+, it all comes down to style. The plus model gets you that fancy RGB lighting alongside a clear case to see your components. All three Konami Arespear models will house an Asus Xonar AE discrete sound card as well, which should please audiophiles.
Considering that Konami has very little to offer on the gaming front, going the hardware route might not be too crazy after all. For those interested, pre-orders are now open, however it's still unconfirmed if Konami Arespear will ship outside of Japan.