Last Oasis's journey to Early Access was delayed last year after some community feedback. Developer Donkey Crew wanted to ensure that the game reached a certain "level of quality" before it was released. But now, the team has announced that its woodpunk-inspired nomadic survival MMO will be ready to set out into the world of Steam Early Access on March 26.
This original take on survival MMOs will see you roaming a narrow band of livable space on the dying Earth in a bid to gather resources and stay alive. You can check out Donkey Crew's release date announcement trailer for Last Oasis below. It doesn't give much away, but it does provide a taste of the nomadic warriors that Earth's survivors have become. It also has some beautifully crafted cinematic battles.
What on earth is going on?
In Last Oasis, a cataclysmic event stopped the Earth's rotation thousands of years ago. The planet now only has two extreme environments – razor-sharp ice and an arid desert wasteland. The only space that remains livable is the strip of land that runs between the two.
The last bastion of humanity is a massive mobile city called Flotilla that walks this strip of land. But the citizens need resources to survive. So, unwilling nomads are constantly sent into passing oases to gather the necessary resources to keep the city moving. Of course, not many of these nomads survive. Guess what your job is?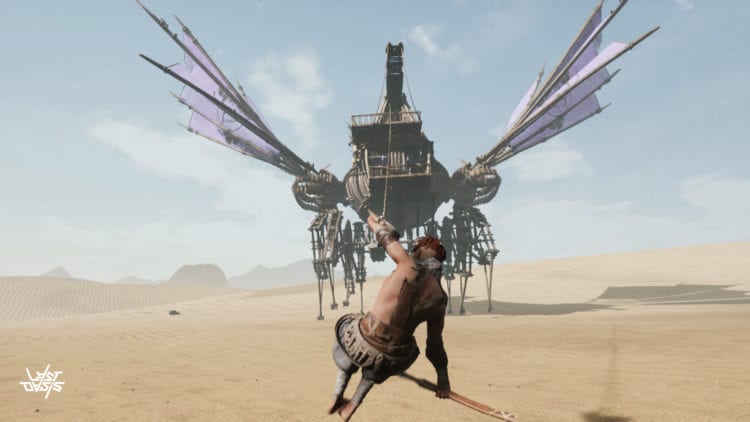 You'll need to join up with a clan, build walking mobile bases, and fight to survive. Resources do not last, but you need them to stay alive. So, you'll have to scavenge, steal, and trade to get what you need.
Make sure you don't miss out on Last Oasis when it arrives on Steam Early Access later this month by adding it to your Steam wishlist.