If you love battle royale games, you may well love Last Tide, as combining an all-out battle with the beauty and danger of the deepest depths sounds like a winning combination. Indie developer Digital Confectioners have been hard at work on this game since 2015, and now you can check it out via Steam Early Access.
Game Description via press release:
"Scuba meets survival in Last Tide! Launch into battle alone, or fight to win with friends in exhilarating last-man-standing combat. Loot, shoot, and fend off swarming sharks in this underwater battle royale from the creators of Depth."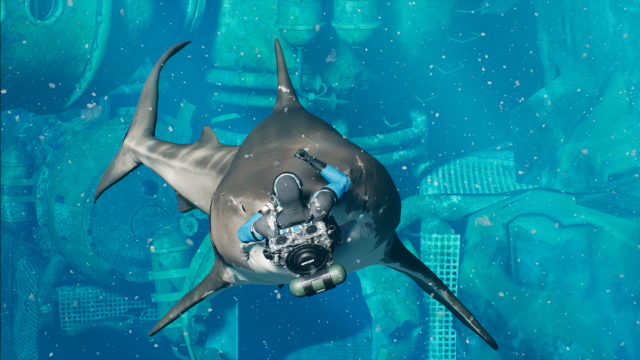 Key Game Facts:
-100 Divers battle it out in a beautifully crafted underwater environment
-Players can face deadly sharks that circle the battlefield
-Use "chumnades" which are grenades full of meat to attract sharks to attack your foes.
-The original working title was "King Tide" was changed due to the trademark claim by King.com.
-Servers will match you with players in North America, Europe as well as East Asia upon release. More are coming soon as the game and its player base expand.
The game looks gorgeous graphically and a very different take on an FPS. Personally, I think this could be a hot seller for them, and we'll see how well it does after release. If you're interested in checking this out, head on over to their Steam Page and website for more information.
Last Tide is available via Steam Early Access now.