April 1 may be a day of many jokes, but that is not the case for Riot Games' League of Legends. Come the first day of the new month, an all-new event and skinline will arrive in League of Legends under the tagline of Space Groove. Not only will players be able to discover different Space Groove skins, chromas, and emotes, but there will also be a new in-game mission system that will have you make a hard choice between the Groove or the Harsh Vibes. A new champion known as Gwen the Hallowed Seamstress will join League of Legends as well.
The battle for the boogie is real, and it is time for you to make a stand.
As usual, you can purchase the event pass in order to unlock the missions in the client shop. There are also plenty of new skins to choose from as part of the Space Groove event, with League of Legends also bringing back the One for All mode as part of patch 11.7.
The likes of Nunu, Blitzcrank, Samira, Lux, Rumble, and Nasus are getting new skins. Lulu will get a Prestige skin as well.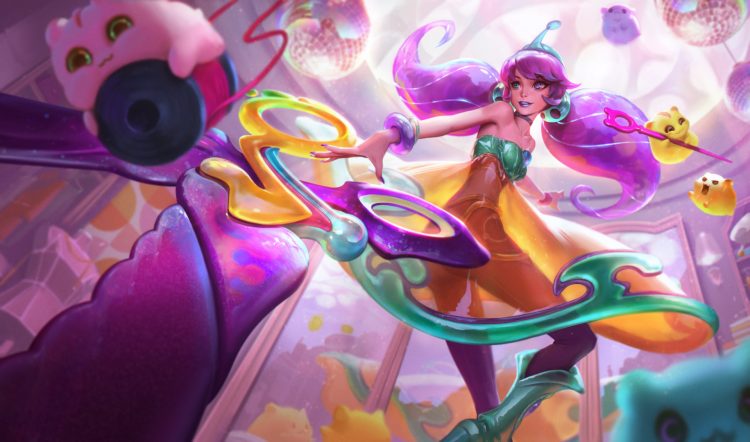 Cutting her way up
In addition to the new League of Legends Space Groove additions, there is also a new champion on the block. Gwen the Hallowed Seamstress will be available for preview as part of the Public Beta Environment (PBE) in League of Legends.
Formerly a beloved doll, Gwen has been brought to life by the sacrifice of her maker and transformed into a magical seamstress. She uses ancient mist-based magic granted to her by her maker, and wields this magical power alongside the tools of her trade.
Expect to see scissors, needles, and threads to accompany Gwen wherever she may be.
Gwen will be live in League of Legends as part of patch 11.8.