Many might have thought that the Mad Catz name would never see another product launch. The company went through a transitional period, even in this last year selling off its Tritton brand of headsets. Things look a little bit more promising today as the company has announced a new line of its S.T.R.I.K.E. professional grade gaming keyboards.
Meet the line
The newest line of gaming keyboards features two distinct models, the S.T.R.I.K.E.2 and S.T.R.I.K.E.4.
The S.T.R.I.K.E.2 seems as though it's modeled for the esports market, promising durability with its "aluminum faceplate" specifically designed for "demanding gaming sessions." One reason for it to possibly land on your desktop is its spill-resistant covering, for all you clumsy gamers out there (me all the way). The keyboard doesn't have mechanical switches; however, it promises a "custom-designed membrane" to mimic that same feeling. The Chameleon RGB lighting it includes allows for variations in color and brightness to match the rest of your RGB setup.
The S.T.R.I.K.E.4 takes things a little further in terms of features. The higher-tier set offers Cherry mechanical switches and F.L.U.X. software for customizable mapping and lighting down to the key. There are even features to control the USB report rate within the software suite. The Chameleon RGB lighting is also a feature found within the S.T.R.I.K.E.4.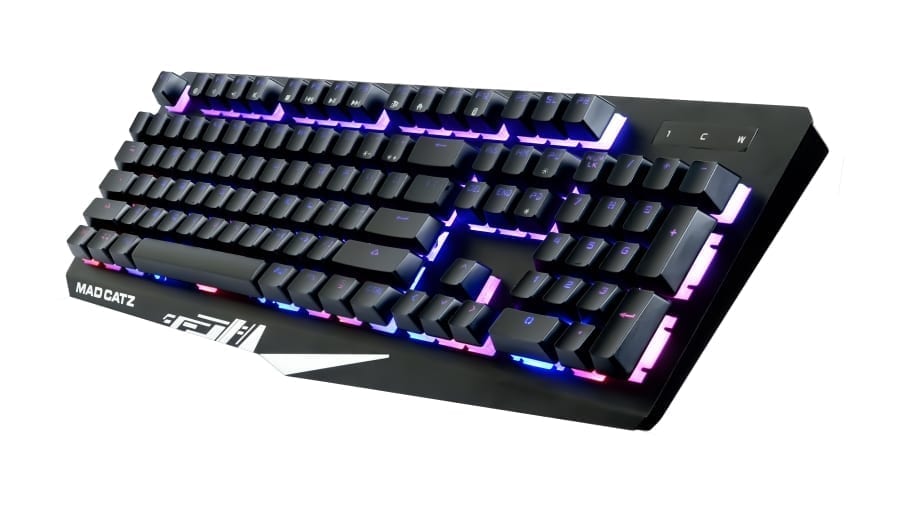 The shipping of our new range of S.T.R.I.K.E. keyboards marks a significant milestone for the company, the first mechanical keyboards we have launched as a company and the first to arrive from the new Mad Catz Global," said Joane Huang, Senior Director of Sales and Marketing for Mad Catz Global Limited.
The Mad Catz S.T.R.I.K.E. has a little bit of everything entry-level and seasoned gamers. Both can be found in black or white and include the RGB profiles. The new line launches today and will be shipping to North and South America, also having Europe as part of its launch. This is further the first line of products shipped under the reshaped Mad Catz Global brand.