The Magic: Legends open beta got off to a rocky start when it launched just over two weeks ago. There were a few more bugs than anyone would have liked, the balance and pacing of the early game were off, and fans were very concerned about monetization effectively limiting access to content. However, we must give credit where it is due, as the team at Cryptic Studios has been working its own magic. The mid-April update does a lot to get Magic: Legends back on track.
As you'll know from the title, there are almost 500 fixes and adjustments in this update. They cover all aspects of the game – from UI fixes, to pathing improvements, to rebalancing powers throughout the game. If you'd like to read the extensive patch notes for the mid-April update, you can do so on the Magic: Legends website.
Magic: Legends update highlights
Some of the most notable changes in the latest update deal with the tedious start to the game in the land of Tazeem. Thanks to the update, the amount of fast traveling back and forth will be considerably less. The amount of time it will take you to reach your realm for the first time is also reduced dramatically.
The result of this is that new players will complete their starter deck more quickly. And that means you'll be collecting new Spell, Artifact, and Equipment drops sooner. All good things. One of the more engaging features in Magic: Legends is the deckbuilding. The sooner you can dive into that the better.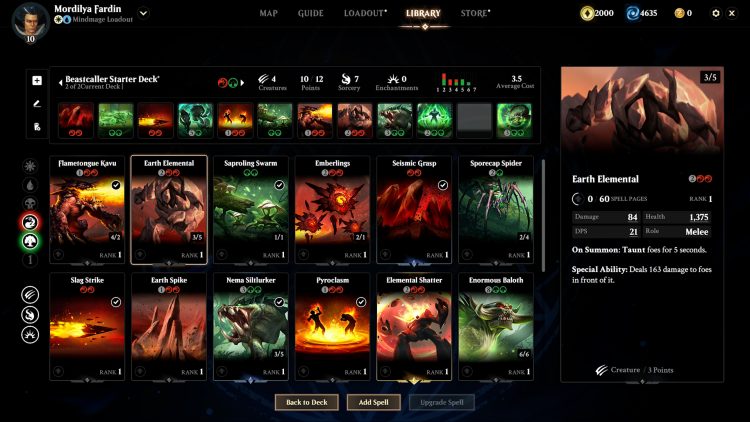 On that note, the first additional class unlock has also been moved to coincide with the first visit to your realm. Once you finish your first starter deck, you'll almost immediately get another 12-spell deck to experiment with.
Magic in May
The next big update hitting Magic: Legends will be in late May. This is when a lot of the performance improvements will be shipped. Cryptic is combing through every map in the game to improve performance and frame rates for all. The May update will also include some server optimization.
The concerns about how monetization will impact the game still linger. However, Cryptic has already proved it is willing to make changes to keep the game from becoming pay-to-be-powerful. It's important to remember that Magic: Legends is still in open beta. Finding and fixing bugs, as well as improving systems and gameplay is all part of the beta experience.
Before you go, how does a free Crusader Armor Pack for Magic: Legends sound? Head over to our giveaway and claim one while they are still available.