Suffice to say, one of the bigger disappointments in the gaming space in 2020 has to be Crystal Dynamics' Marvel's Avengers. The superhero epic was supposed to do what heroes do best, win. However, that is hardly the case as the game never recovered from a rocky launch, with performance issues and content fatigue setting in soon after. The power of the Marvel and Avengers IP was just not strong enough to carry the game. Following the Square Enix's quarterly financials, more bad news followed. It was revealed that Marvel's Avengers' development costs are yet to be recouped.
The news comes via a translated transcript of the latest Square Enix financial results. President Yosuke Matsuda was responding to reports about a seven billion yen loss between April and September 2020. Marvel's Avengers launched during this period. Matsuda explained that without factors associated with the game, a profit would have been the outcome. A major marketing campaign plus the game's development costs meant that costs shot up. The arrival of COVID-19 did not help with Marvel's Avengers' development costs either.
This explanation was not enough. Matsuda reiterated that there were preparations made to ensure its success when asked more directly about the game's performance. Unfortunately, there were also other areas that the publisher was lacking in.
A glimmer of hope
All the bad news has not put the company off the game, not just yet. With Kate Bishop coming soon, there is also the next-gen console release to look forward to. This will hopefully push more sales and help the game on its way.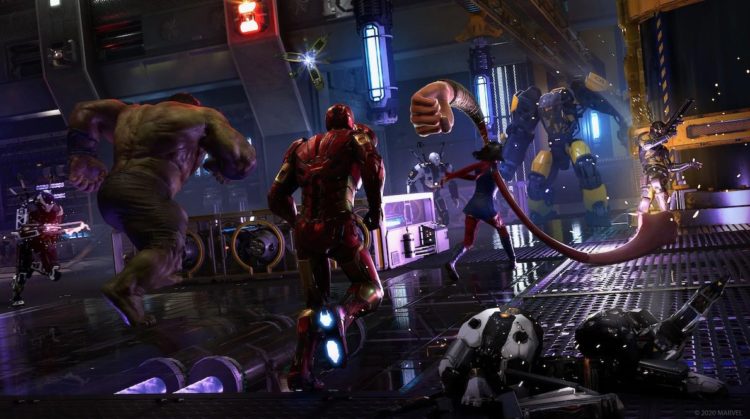 While the game is not too bad by any imagination, it is hardly up there with the best live-service games. The fact that Marvel's Avengers' development costs are still not recouped says a lot. Kamala Khan's single-player story was by far the best part of the game, but alas, it lasts for only a few hours.
It remains to be seen just how Crystal Dynamics and Square Enix can turn things around. After all, that is what superheroes do.