More news about the upcoming Mass Effect: Legendary Edition has arrived via BioWare. The developers are hard at work trying to modernize the trilogy for a new generation of players. Mod support is getting looked at, while multiplayer has been stripped from the deal. However, that is not all. We are talking about the interesting camera angles and awkward animations. The butt shots of Miranda as well as the less-than-ideal animations that applied for both male and female Shephard are getting changes ahead of the launch of Mass Effect: Legendary Edition.
Speaking to Metro, Character Environment Director Kevin Meek addressed these issues head-on. Steps are being taken to improve all of the animations for FemShep in the Mass Effect: Legendary Edition. For starters, changes in Mass Effect: Legendary Edition include subtle facial adjustments plus other technical quality improvements. Furthermore, BioWare will switch up player perspectives in the instances where animations are hard to change.
BioWare also understands that these changes could be perceived as negative by fans, so Meek provided relevant examples of why the team felt the changes were justified. In a few scenes, FemShep is presented in ways that don't pair well with the male variant. Meek mentioned how she might sit with her legs wide open while wearing a dress. To work around this, the camera perspective will be shifted. Makes obvious sense.
The changes in Mass Effect: Legendary Edition will also include some tweaks to scenes that prominently featured Miranda's butt. There was plenty of those back in the day, and BioWare is aware of that. So do not expect to see the same butt shots that you remember. While the team wants to show off the game in its best fidelity, certain cases will require overhauls.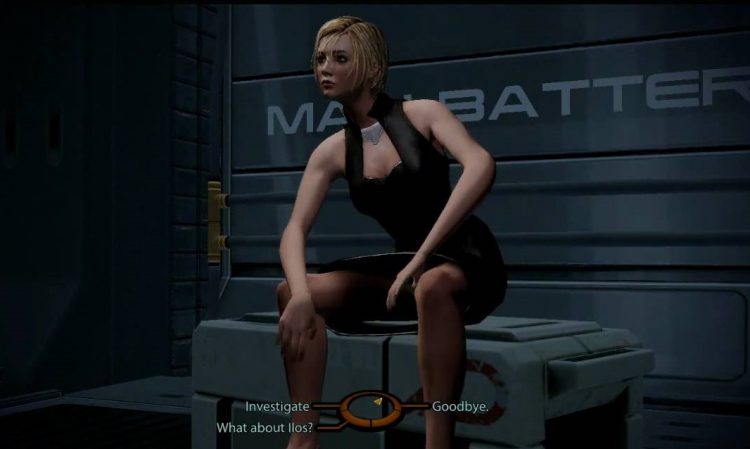 Keeping up with the times
It all lines up with what appears to be a bigger focus on the female perspective with Mass Effect: Legendary Edition. The trilogy features FemShep more prominently this time around. She is front and center in the reveal trailer, much to the delight of voice actor Jennifer Hale. More importantly, her appearance is now consistent throughout the trilogy. Sometimes, changes are not a bad thing, especially for Mass Effect: Legendary Edition.
Be prepared to save the world again when Mass Effect: Legendary Edition launches on May 14.