It would appear that fans of giants mechs doing battle will have to wait longer for more content. MechWarrior 5's first DLC, Heroes of the Inner Sphere, will be delayed. The announcement comes via developers Piranha Games, who revealed a delay from the original April release window. In fact, the MechWarrior 5 DLC will not hit until June. This is due to the need to work from home to combat the COVID-19 pandemic currently overtaking the world.
Later but greater
"As a result of all these changes, it's unlikely that we'll be releasing the enhanced career mode DLC in the first half of this year," the statement posted by Piranha Games reads. However, it's not all doom and gloom. The extra time afforded to the team means more content will be added to the expansion. Players can expect "even more mechs, weapons, equipment, missions, biomes and some surprises" coming their way.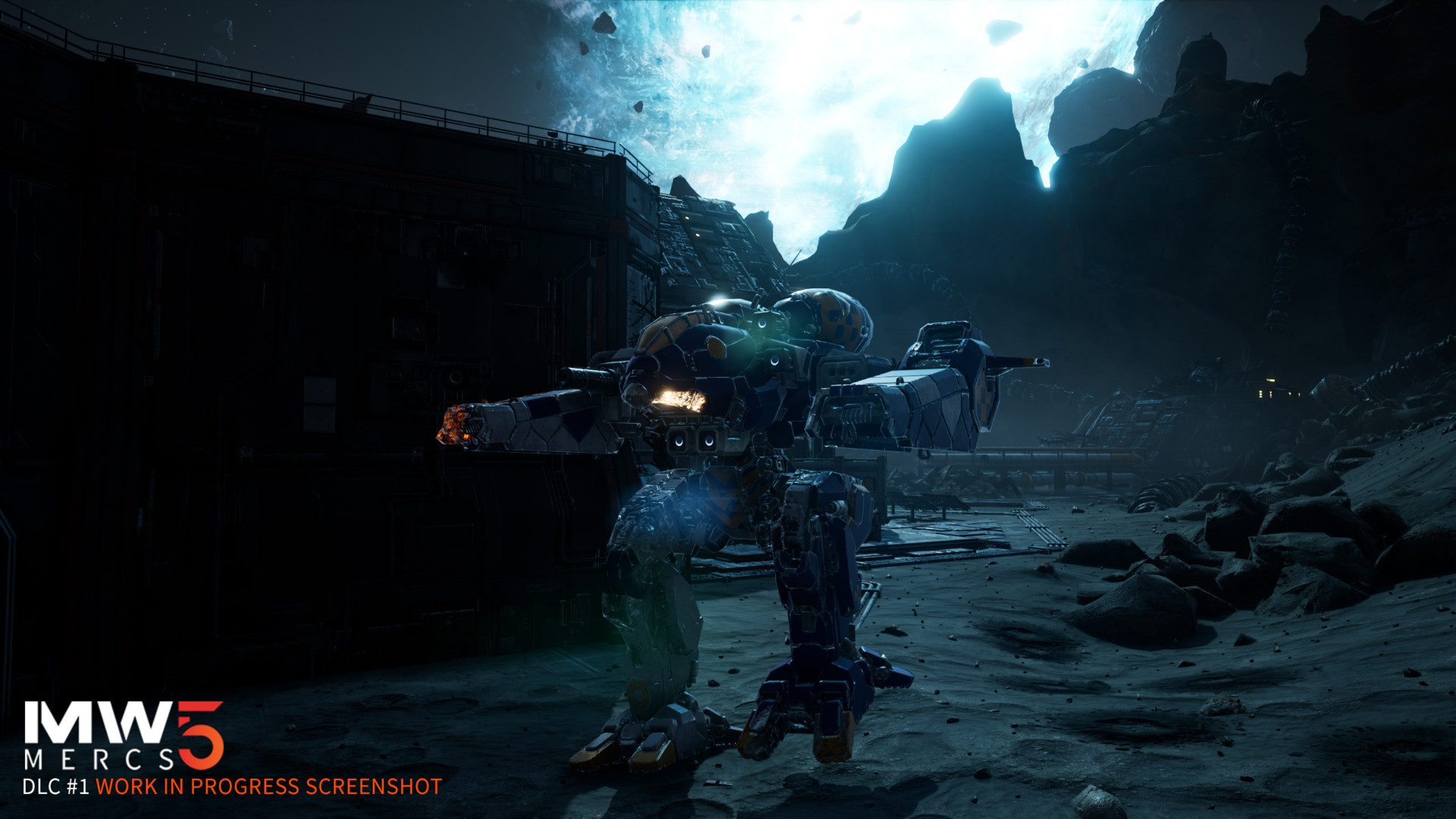 MechWarrior 5: Heroes of the Inner Sphere will focus on creating a new Career Mode experience. You can start a new career from scratch with any of the houses, or even import progress from the original campaign. There are five different job types that will unlock career path rewards, including new blueprints. All of the action will take place on the expanded Inner Sphere map. Piranha has recrafted 61 total warzones, 34 Industrial Hubs, and 55 quest lines for less linear, more open exploration.
The new DLC also adds in seven new heroes and their hero mechs in the story-driven Hero Quests, featuring seven unique, handcrafted missions. Bring them down and learn their stories. New mech chassis are also in the works, with the Corsair, Vulcan, Charger, Hatamoto-Chi, Dervish, Champion, and Marauder II joining the ranks. More equipment, weapons, mission types, and a new Giant Moon Biome will be part of the DLC too.
In addition, a free update for MechWarrior 5 will add a news feed that informs players of new developments in-game, and "QoL fixes such as full 360 LOS radar, and ambient and area-based heat effects."