Video games continue to push the boundaries of what weirdness we can contend with. Following Bleeding Edge's launch about a month ago, players have been brawling it out in 4v4 games with stylish and crazy characters. That is set to get even crazier, as Ninja Theory has revealed the latest character joining the Bleeding Edge roster. Mekko, the dolphin inside a mech, will soon enter the battle.
Stepping out of the ocean
Performing the role of a tank, Mekko dishes out the pain with its sonar gun. When you need protection, Mekko can use Safety Zone to throw down an AOE zone that will both heal and provide armor for allies. If you want to save your teammate from doom, Mekko's Lifeline can reel them back to you. And for the dolphin mech's Super Abilities, players can count on both Sonic Barrage and Exclusion Bubble. The former can easily eliminate opponents by knocking them back into stage hazards. The latter will take an enemy out of the picture completely by trapping them in a floating bubble.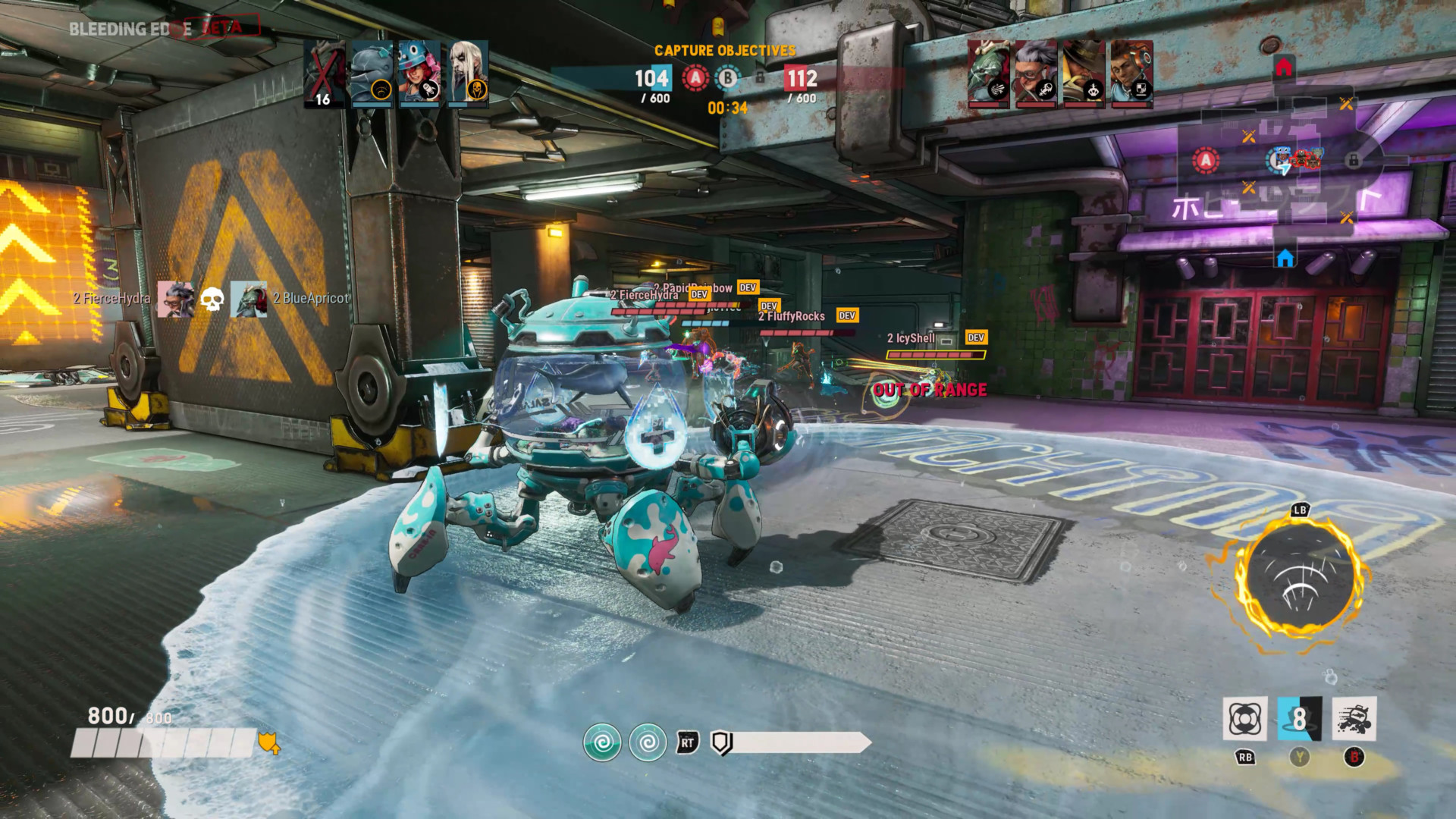 In a roster already chocked full of interesting fighters, Mekko might just take the cake in Bleeding Edge. This new addition will come alongside a new patch next week.
More to come
The delay in putting out Mekko has to do with Ninja Theory changing up their release schedule. This was to ensure they could fix pressing problems that affected the Bleeding Edge playerbase first. One of those issues involved making sure matchmaking was working fine and not locking regions.
"The changes we've made now ensure that only players with acceptable ping and connection to one another can find a game whilst in a party," Ninja Theory stated. This "has improved the quality of matches for the entire community at the cost of slightly increased match making times."
More fixes will arrive alongside Mekko in next week's patch. Bleeding Edge players can look forward to a new, unlockable emote for all fighters, as well as the TECHNO VIKING board. That will also come with a variety of paint jobs to customize your fighters as you please. Ninja Theory will continue to work on new fighters and a new map, and it is also experimenting with new game modes to keep things fresh.
Suffice to say, Bleeding Edge will get even weirder from here on out.