Back in the ancient days of PC gaming (the 80s and 90s), Microsoft actually contributed a lot of original titles to the market. And few series became as big as Flight Simulator. Getting its start in the 80s, Microsoft Flight Simulator is one of the longest-running game series in history.
A flight down memory lane
The release of Microsoft Flight Simulator has often coincided with the launch of a new generation of Windows. As a result, each release has proven to be a significant upgrade over the last. Microsoft kept its streak going until the launch of 2006's Microsoft Flight Simulator X for Windows Vista. While it brought a lot of new features to the table, its launch was not totally pleasant. Much like the troubled operating system, FSX was very taxing even on what was considered modern hardware at the time. Poor optimization and half-baked functionality led to it developing a reputation – one that still exists today – as a very clunky sim. It requires a lot of tweaks and fixes to get it "just right". Even on today's rigs, it's still not perfect.
There was hope Microsoft would do better in the future, but things took a turn. Rather than keep the streak going, Microsoft handed off the Flight Simulator series primarily to Dovetail. They also formed a partnership with Lockheed Martin, who adopted the FSX code and turned it into Prepar3D. Dovetail kept FSX alive by porting it to Steam, also taking the time to fix some of its more glaring issues. But, it still wasn't amazing.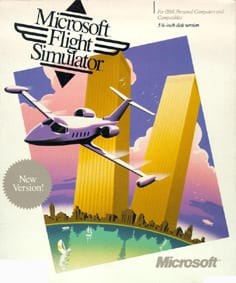 As the years passed, Dovetail tried following a similar pattern as Lockheed and used FSX as the foundation for its next big project, Flight Sim World. It was meant to be a flight sim for the modern age, with proper compatibility for today's systems. It spent a year in Steam Early Access before finally emerging from the hanger as a full release in early 2018. But, seemingly out of nowhere, Dovetail halted development and announced FSW would be no more just a few months after its full release. It was eventually delisted from Steam, leaving it to only be played by those who managed to purchase it prior to departure.
As a result, the future of the Flight Simulator lineage looked bleak. Dovetail announced no new plans for FSX following the collapse of Flight Sim World (which may have been shuttered due to the impending reveal of FS2020, perhaps).
It seemed like FSX was just going to trudge on in its now severely outdated state. That was, until, this year's E3. Out of scenic nowhere, Microsoft showed off in-game footage of the upcoming Microsoft Flight Simulator, or FS2020 as it's been called by fans. The new Flight Simulator is a clear reboot, hence the simplified name. After over a decade, Microsoft is finally continuing the series.
However, I remain cautiously optimistic as to how this will pan out. As someone who's literally grown up as a fan of the series, here are my hopes.
---
"As real as it gets"… Right out of the box, please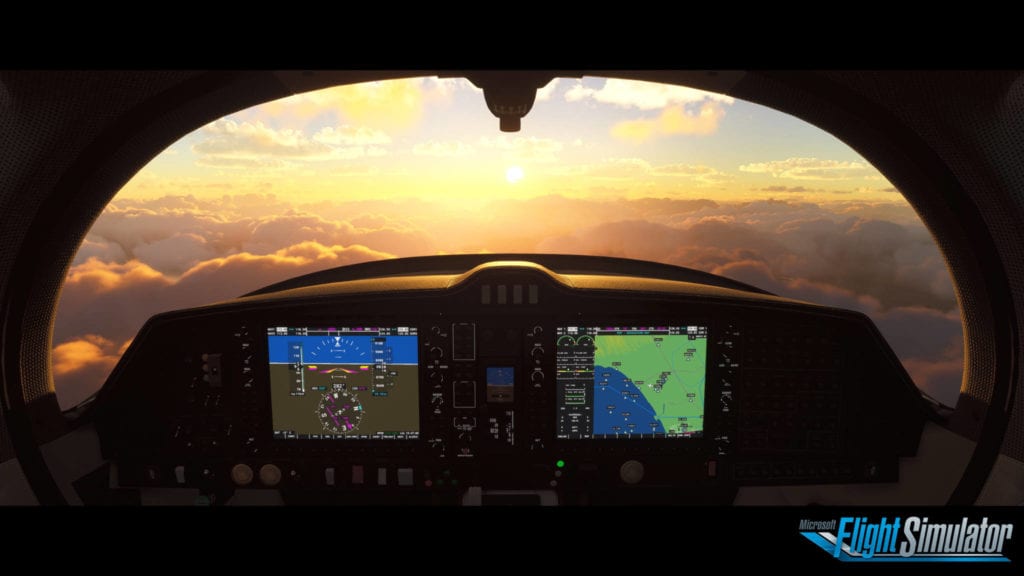 I don't know if FS is what pioneered it, but one feature that's certainly been a mainstay of the series is add-ons. As time has passed, more and more development studios have sprouted that have exclusively designed simulator add-ons. Names like PMDG, REX, Carenado, and ORBX should ring a bell to avid simmers. These companies create high-quality add-ons that enhance the FS experience, but it all comes at a very steep cost. If one is truly serious about outfitting their sim to offer the most authentic experience, it requires investing hundreds, sometimes thousands of dollars on just add-ons alone.
I've written about this in the past; I think it's rather absurd that people pay so much for sim add-ons. Many games today feature add-on content as well (known as DLC and expansion packs), but those are not as fragmented as sim add-ons. To me, having to pay $30+ (often more) for a single aircraft seems unfair when I can purchase a whole new game for the same price. But alas, it's clearly a lucrative market.
Microsoft has not yet stated if FS2020 will continue this trend, but I'd be shocked if it didn't (because, money). However, I at least hope to see lots of content and features baked into the base simulator. Rather than having to assemble it like an IKEA set, FS2020 should have a wide variety of aircraft, complex major airports, and special features like aircraft ground services and a weather system right out of the box. Of course, companies like the ones I mentioned before would probably be livid to see their profit probabilities decrease. But for the sake of the consumers, we should be given a complete product if we're already paying for it.
The migration flight – Hesitation or haste?
Another thing I'm intrigued to see is how many people will make the initial jump to FS2020. Mostly due to the add-on investment I just mentioned, some people have stuck with the same sim for years. Whether it be FSX, Prepar3D, or X-Plane, many folks have a weight of financial obligation to their simulators. They've spent so much time and money outfitting them that, like a cozy home, they're not very inclined to give it up.
As a new member of the Flight Simulator family, FS2020 could potentially have backward-compatibility with past add-ons, similar to how FSX and Prepar3D share some degree of compatibility (and also FS2004 and FSX). However, Microsoft has not said anything definitively about this just yet. Beyond this, I'd also like to see user-created content be pushed more heavily. If the game comes to Steam, it should have Steam Workshop compatibility to make content more easily shareable. There are dozens of add-on websites all featuring different libraries. It would be nice to have one central location instead.
Piper Cub chug or business jet streaks?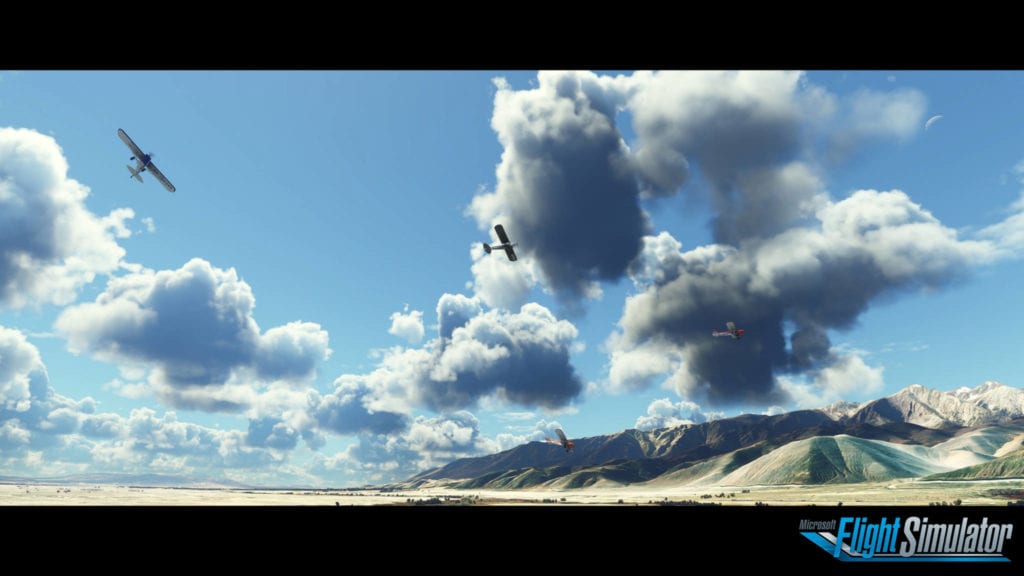 Looking at the screenshots and preview videos have been released, it goes without saying that Flight Simulator 2020 is absolutely gorgeous. Not even a decked-out Prepar3D or X-Plane 11 set-up can match the visual quality that it's shown so far. The big question, though, is: "Can I run it?" True, it may look beautiful, but it also looks like it will melt some rigs before they even get to the start screen. In my case, I'm seriously wondering if the framerate will be chugging like a Piper Cub or smooth like a Learjet. However, there is one special thing about FS2020 that separates it from every other FS title before it — it's coming to consoles.
In addition to Windows, FS2020 will also land on the Xbox family of systems. While Xbox One X and the upcoming Project Scarlett console may be able to handle the impressive visual fidelity shown off in the gameplay clips, I doubt that will be the same for the humble Xbox One S. And yet, the sim will have to be optimized to run on all those different power levels. That could be the key to helping out simmers with lower-end PCs enter the new cockpit as well. Similar to how Forza Horzion 4 proved to be a win even for low-end users, I'm hoping the FS developers can work some magic here. Especially with this coming to Xbox Game Pass, there will be literal millions of probable players right out of the gate.
Coming in for a landing
As I stated before, I remain cautiously optimistic about how FS2020 will turn out. Major news should start rolling out in September. The team has been emphasizing its desire to be transparent and to keep avid sim-fans heavily involved with its development, so that does provide hope that they will seriously listen to feedback.
After the turbulent history of FSX, the embarrassment that was Microsoft Flight (remember?), and Dovetail's rather lax handling of its partnership, Flight Simulator 2020 has its work cut out for it. With Prepar3D going strong and X-Plane 11 also gaining lots of popularity, Microsoft has more competition than ever before. One might argue its absence has only exacerbated this development. Even so, it still has a long history on its side resulting in the massive fanbase which has been waiting with bated breath for something like this for several years. That alone might drive FS2020 off the ground faster than a SpaceX rocket launch.
Here's hoping it turns out to be a smooth flight.