After spending quite some time in alpha, Asobo Studios' Microsoft Flight Simulator will finally take flight into the next stage. As shared by the developers, the closed beta for Microsoft Flight Simulator will start this July 30.
Buckle in
Players already involved in the alpha will automatically transition into the closed beta. As for interested newcomers, you will need to follow one simple step. Sign up for the Xbox Insider Program, and hopefully, you will receive an invite to take to the skies. The good news is, this costs you nothing. Do keep an eye out on your inbox, as more waves of invitations will go out over time.
However, before Microsoft Flight Simulator enters closed beta, the current alpha will get more to experience. As part of the announcement, the developers have also implemented more changes with a new version. This includes tweaks and fixes aplenty, as work continues to help move the game to a better state for the closed beta. The team has made some "polish and tuning" improvements to the experience for all planes. Bugs and fixes are being looked at as the team receives feedback from the community. The world, airports, scenery, and even weather have also been polished.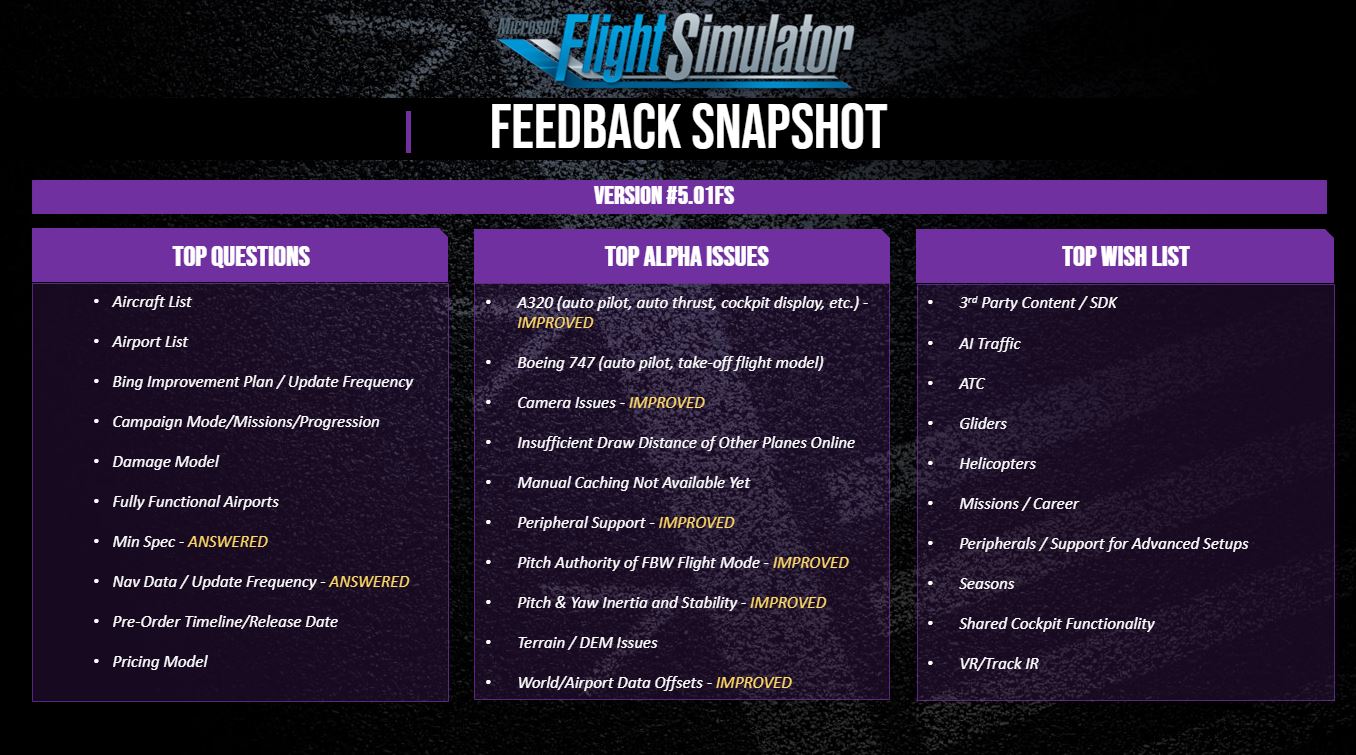 Fixes aplenty
Asobo Studios has also worked on overall realism, making flap lift and drag adjustments across all planes. Airliners, live air traffic, cameras, the flight director, cockpits and instrumentation, and multiplayer have all received some quality of life fixes. There is also an extensive list of changes being made to specific planes, which you can get up to speed with here.
We recently spent some time with Microsoft Flight Simulator, and it has been a blast. The evolution of the series is only made better with the technology that makes flights possible in reality coming to the simulator. The game is getting ever closer to reality, and that is truly exciting.
Microsoft Flight Simulator is still on course for a 2020 launch.