Microsoft Flight Simulator allows you to explore essentially every corner of our planet Earth. Just about every airport in the world is present, with nearly every square inch of the globe rendered. While the typical first flight for newcomers is to go to their local area and find their house, it won't be long before you're ready to venture out. After all, you're here reading this article.
With this goal in mind, here is a collection of handy Microsoft Flight Simulator flight planning tools to help you plan your upcoming virtual flight tour. No matter where you decide to fly or what you decide to fly, these tools will give you all the info you'll need to get a good understanding of where you're going before takeoff. As a side note, this isn't a guide for ultra-realistic flight planning. Rather, this is made with everyone in mind, whether you're a newbie or a casual simmer that doesn't sway too far into the "elite" category.  Also, many of these tools are web pages, so you'll be able to access them on any device, for the most part.
Before we get started with these external tools, however, it's good to review how to plan a flight first from within the sim itself. The easiest way is to simply select a point of origin and destination from the world map. This will automatically plan out a simple route. This is called "flying direct," in the real world. For a more complex route, you can select the drop-down "IFR" category in the game menu.
This will provide a number of different routes to choose from, each with different waypoints and different distances and estimated flying times. These routes can zig-zag, bank, and curve to get you to arrive at the airport in specific directions. Sometimes, these can also be a lot shorter than just the "direct" route. If a plane has autopilot, then set it to the correct NAV mode in order to follow the waypoints automatically as they are shown on the GPS unit and the built-in VFR Map. You can check out a separate GPS/Autopilot tutorial for more information.
Airport info – AirNav
If you're venturing into an airport you've never flown into before, this simple little site has stats on most airports around the globe. AirNav contains a lot of the precise contextual info real pilots use, but novices can also make use of it for simple sim operations. Such info includes the runway numbers, elevation, airport status (if it's a closed airfield or not), and a handy satellite map as well as a diagram showing the layout of the airport and its runways.
Nearly every time I'm visiting a new airport, I punch the ICAO code into the site and get its stats. That code is the four-character code which you can get from the World Map screen in Microsoft Flight Simulator. For example, the ICAO code for Los Angeles International Airport is KLAX. Miami International Airport is KMIA. London-Heathrow International Airport goes by EGLL.
Once you find the code for the airport of your choosing, just punch it into AirNav's search bar and keep that page open until you're a few miles out from your destination. This will allow you to know where the runways are ahead of time and how far down you'll actually have to descend (especially important in mountainous regions). If you make use of the sim's built-in ATC system, then you'll be given the active runway, which realistically matches the runway being used in accordance with wind direction. If you're flying totally by yourself, you can land on whichever runway you please, but it's always best to land in the direction that the wind is blowing towards (not with) the nose of the aircraft.
Microsoft Flight Simulator comes outfitted with a very powerful dynamic weather engine. Data is constantly injected into the sim to update all sorts of weather stats, including temperature, air pressure, cloud coverage, precipitation, wind speed, and more. All of this data actually comes from a company called Meteoblue, and it has its own weather website.
Since the sim relies on Meteoblue's data, checking the website for the airport of your choosing will provide a full rundown of conditions both present and future. In most cases, radar coverage is also available, thus showing if you can expect any bad storms either between your two airports or at the destination airport. Knowing the conditions ahead of time helps you anticipate factors such as visibility and wind speed/direction. These have a huge effect on the difficulty of landing an aircraft. For instance, crosswinds and low visibility can make for a very challenging situation, especially if you've never flown to a particular airport before. Knowledge is half the battle, and Meteoblue provides a lot of it. Make it a habit of checking the conditions prior to takeoff. If several hours are between that point and landing, make sure to refresh the page and check it again so the data you're can be more accurate with what should be represented in the sim.
You might be thinking that your favorite weather app can do a lot of the things Meteoblue does; which is probably true. However, since this is the actual source of the weather data in Microsoft Flight Simulator,  it keeps everything uniform.
In-flight tracking – Volanta
Volanta is a social platform built for simmers. It's accessible by players across a variety of flight simulators, including the latest Microsoft Flight Simulators. Despite being social, you really don't have to interact with anyone if you don't want to. Instead, you can use it purely as a real-time map while you fly. The Google Maps-er-Bing Maps-esque app provides a regular layout of the planet, including labels for all cities, towns, states, provinces, countries, and major natural bodies (like lakes, valleys, rivers, national parks, etc.).
Having all of this info allows you to know exactly what your aircraft is flying over at all times. Additionally, this really is a "tracker." Volanta shows the path of flight, as well as stats such as speed, altitude, heading distance from the destination, and time of arrival. Better yet, it saves all of the flights you take (as long as you make sure to open the app before you conduct your flight). Thus, you can look back at all of your journeys, and it'll even display them point-to-map on the map. It even combines the total distance of every trip to indicate how far you've flown in terms of times circling the earth. Considering Volanta allows both live tracking and archiving of every flight you take, this is a great companion tool to have as you rack up more and more flights.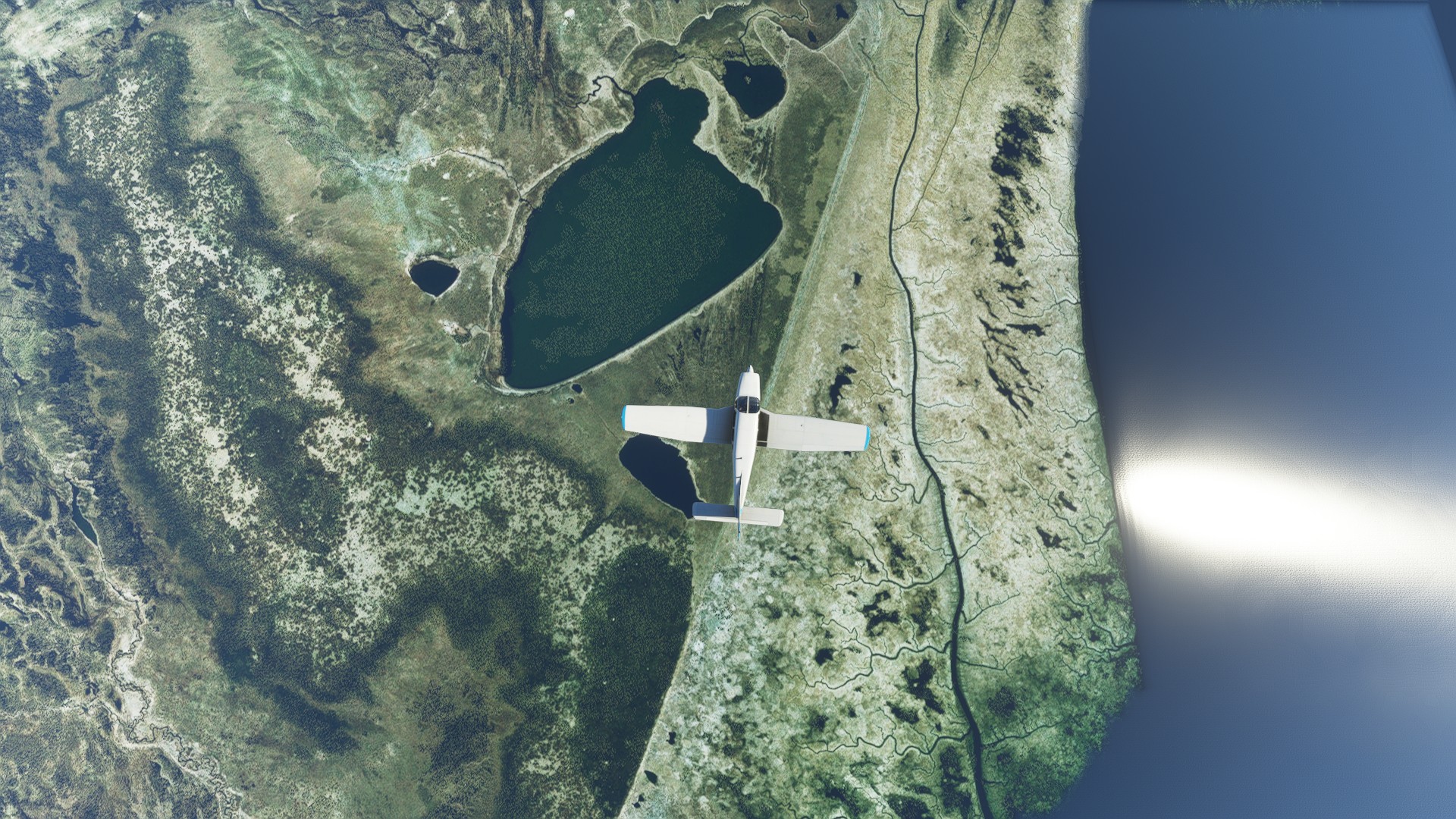 Together, these flight planning tools should help you be more prepared for your next trip in Microsoft Flight Simulator. Happy cruising.
Microsoft Flight Simulator is available via Steam, the Microsoft Store, and also as part of Xbox Game Pass. For more information, check out our features and guide hub.