Another week, another development update for Microsoft Flight Simulator. While Asobo didn't have too much to say this week, the team has confirmed that the next big Microsoft Flight Simulator update is slated to release quite soon — next week on Wednesday, March 10 to be exact.
The upcoming update, dubbed Sim Update 3, will be dedicated to enhancing the gameplay experience across the board.
In this particular update, some of the expected fixes include finally making improvements to the Garmin G1000/G3000 GPS systems that are found in a lot of the sim's general aviation aircraft like the TBM 930 and Beechcraft Bonanza. Autopilot-related issues will also be fixed. If you've been noticing issues with the live weather system and its wind readings, that will also be fixed in the coming update. Aircraft and objects also have been exhibiting a weird glowing effect on the edges for a while now, and that too will be fixed.
These are just the fixes and improvements that Asobo has explicitly stated it's working on as a result of community feedback. There may likely be even more to Sim Update 3 for Microsoft Flight Simulator than what's been detailed so far. Of course, we won't find that out for sure until its release.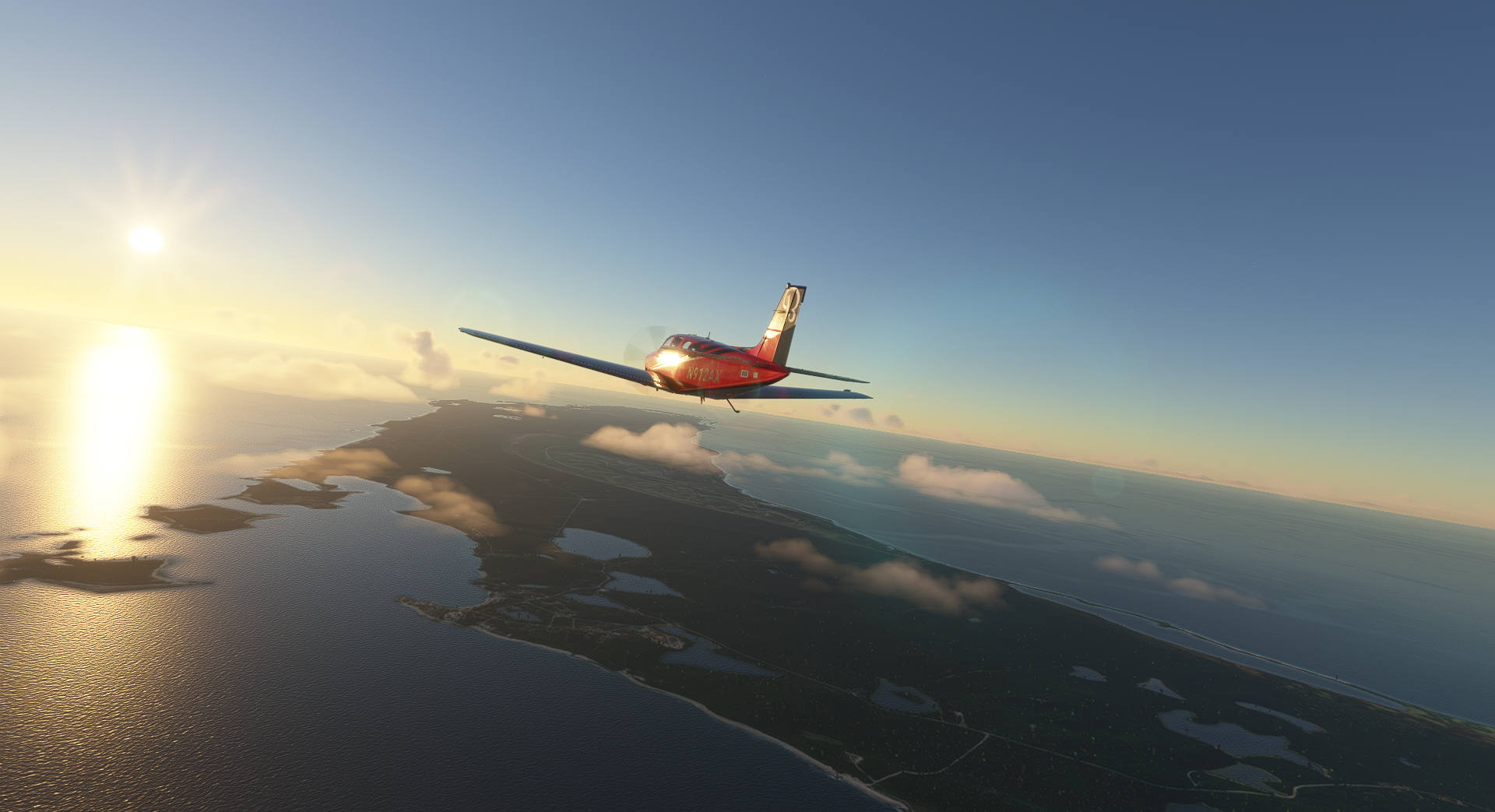 Ditching the delays (kind of)
Here's hoping that the update is not delayed like the recently-released World Update 3, which provided scenery enhancements to the UK & Ireland along with some other improvements.
That was delayed repeatedly for a few weeks. Technically speaking, the upcoming update has already been delayed by a week due to a recent hotfix that was deployed just a few days ago to address a flap issue that reared its ugly head after the aforementioned World Update 3. It now seems like the team has everything together for a smooth rollout come next week.
There is also a long awaited add-on due to land in the game sometime soon, like the Aerosoft CRJ 500/700. The developer promises a "study level" experience for the jet, which means it's a far greater challenge to take on.