Microsoft Flight Simulator is weeks away from its August 18 release at this point. Like every other major first-party title before it, Flight Simulator has been pegged to launch via the Microsoft Store for Windows 10. But, the company has been a little more supportive of a certain other marketplace in recent times. That said, Microsoft has formally announced that Flight Simulator will indeed be coming to Steam. And, it's not coming there eventually—it'll be there on day one. Customers can even go ahead and Wishlist it starting today, along with pre-orders for the Standard, Deluxe, and Premium Deluxe editions also being available on Steam as of today.
So, what if you've already pre-ordered the game on the Microsoft Store; are you locked in? Well, surprisingly—no! As YouTuber ObsidianArt pointed out in his video coverage of the latest news, the Microsoft Store tends to charge for pre-orders about ten days out from release. As of now, we're just under 20 days away from the simulator's launch, so any pre-orders that have been made should be able to be canceled and you can then run to reorder Flight Simulator via Steam.
Virtual vision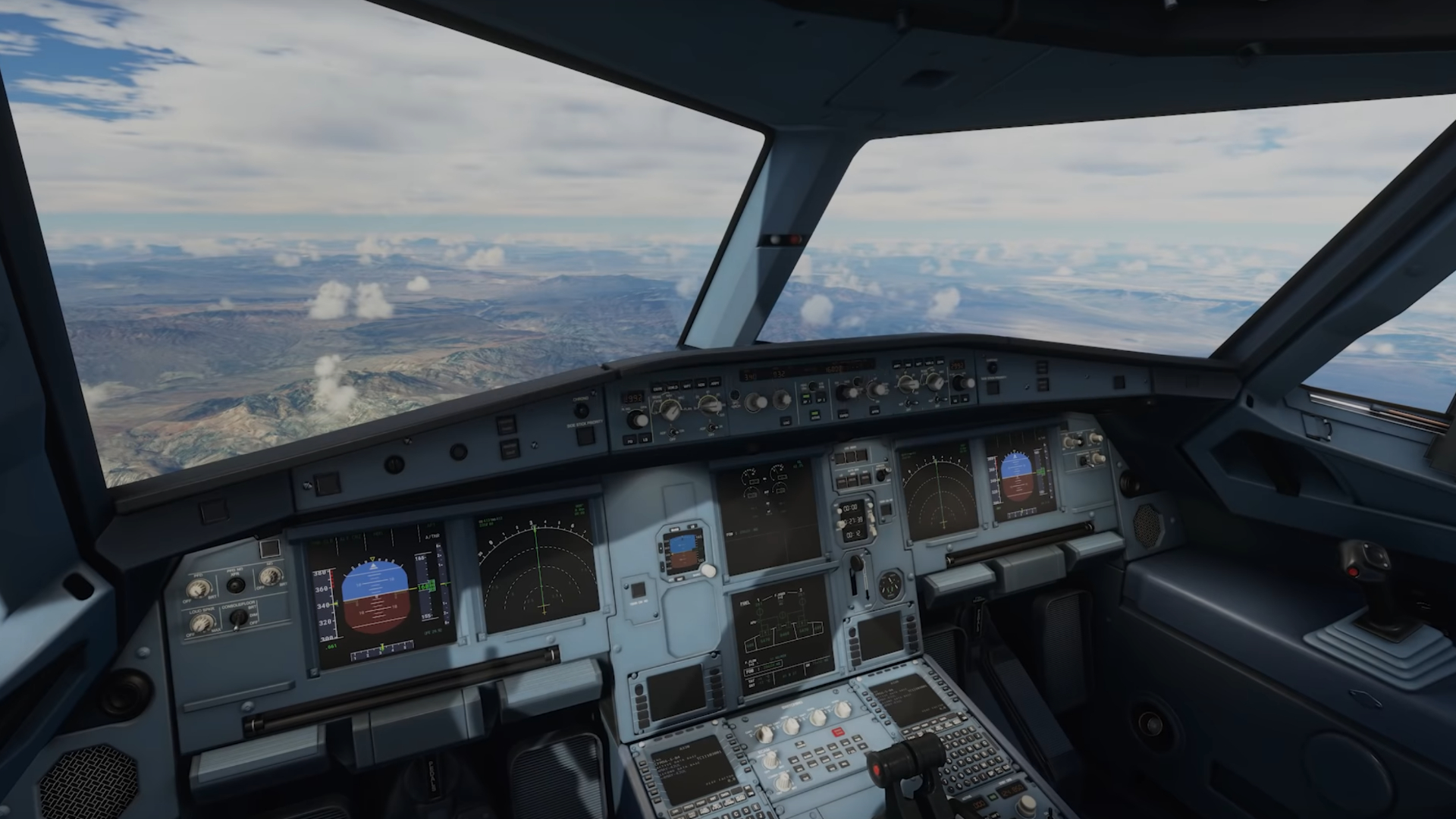 Microsoft has kept the good news rolling as it has also provided a solid answer to one of the biggest feature requests that Flight Simulator has been receiving—VR support. The sheer beauty of this game has been admired by millions, and now players with capable machines will be able to take it all in by means of virtual reality. This will be done so by means of a collaboration between Microsoft and Valve and in partnership with HP with the Reverb G2 headset. A VR update is planned for Flight Simulator in the fall, which is the same season the Reverb G2 will also release in.
Also confirmed is TrackIR support, which is another layer of immersion and precision now added to the sim experience. Thus, those of you with eye-tracking software will be able to peer, swivel and tilt the sim's camera movements naturally as you flip the switches, adjust the knobs and pull the various levers in the highly-detailed cockpits that Flight Simulator offers.
A whole new world
The company capped off its lists of good news with the confirmation that we can expect Flight Simulator to be an ever-changing experience. As mentioned earlier, the game will be getting a VR update in the Fall. But, Microsoft also intends to periodically release more free updates over time that will enhance the game throughout. This includes upgrades and changes to the in-game world, and potentially even the gameplay dynamics as Microsoft describes this as "an ever-evolving, machine learning-fueled simulator that grows over time." There will also be official paid DLCs for the game, which shouldn't be a surprise for any sim fan. No specific details on what they include have yet to be given, however. This is in addition to the new collection of payware add-ons that will be created by the likes of companies like ORBX and PMDG.
Previews for Flight Simulator have begun to roll out today. All it takes is a quick search to find various outlets that have posted analysis pieces and videos that show off the game in the most natural state we've ever seen it in. By the looks of things, the promo material that we've been awestruck by this past year wasn't just for show. Unfortunately, we here at PC Invasion did not get in on this early run. But, you can expect a review from us in the coming weeks.