Asobo Studios continues its regular update schedule for Microsoft Flight Simulator, now with the recent release of update 5. This major patch addresses some big bugs and other issues that have been plaguing users for a while now. This update was actually supposed to launch earlier this week, but was delayed due to the developers detecting problems with the autopilot system. It's become a running joke in the user community that the AP is broken, and this has notoriously happened after some previous patches. It's good that Asobo held it back until it was fully worked out.
Flight Simulator update 5 changes various aspects of the simulator in both large and small ways. For instance, one change is that the "Press Any Start Screen" is now automatically skipped when the sim is launched — a relatively small fix. But a larger fix has to do with various airplanes. For instance, the patch notes cite that there is now "improved sensitivity and twitchiness of control surfaces for the Daher TBM 930, Cessna 152/Aerobat, Cessna 172/G1000." Autopilot improvements have also been made specifically to the Cessna Grand Caravan, Cessna Citation Longitude, Boeing 727-8, and TBM 930. More fixes and changes have also been applied to other aircraft.
Closing the global gaps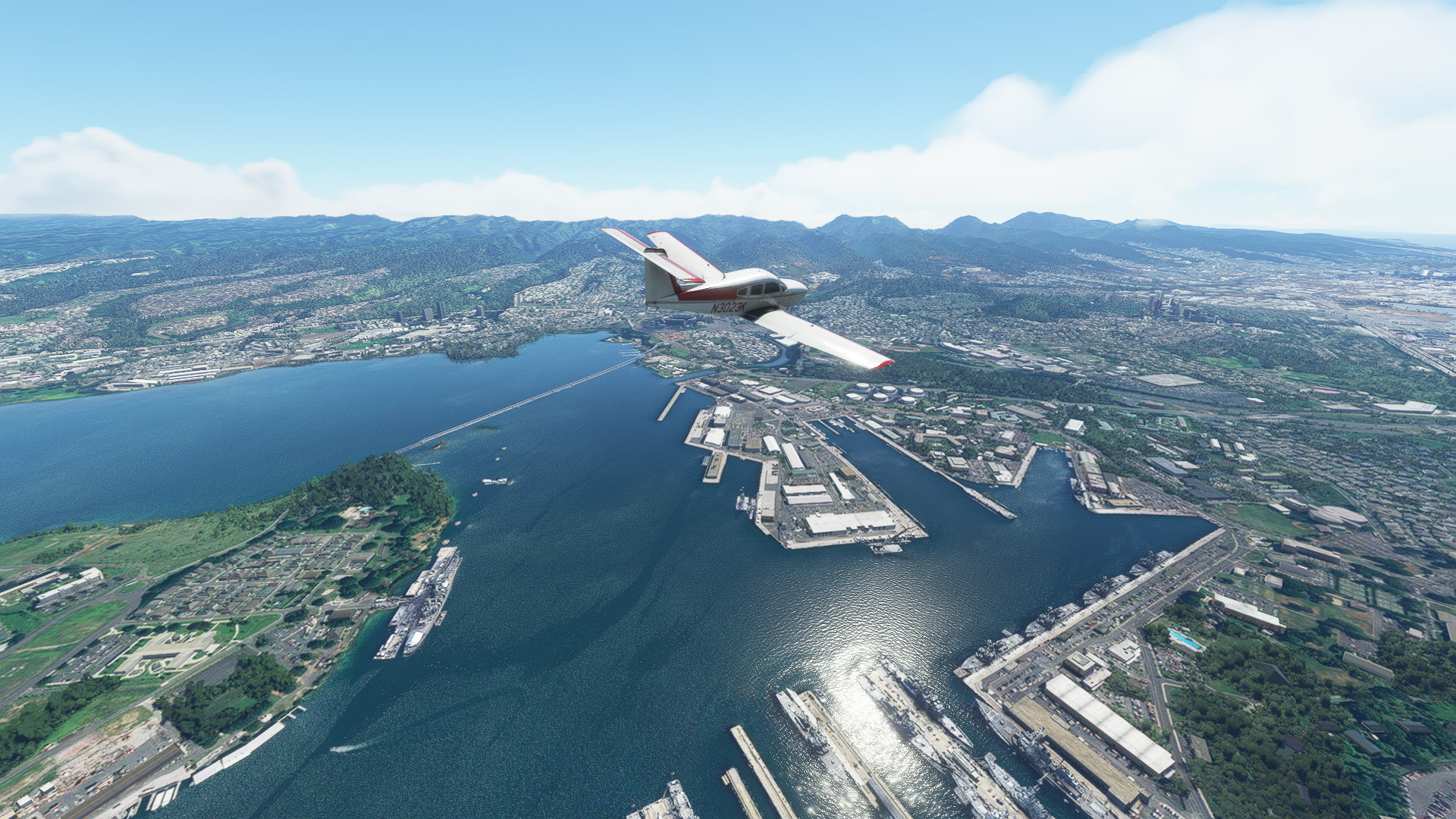 Microsoft Flight Simulator includes the entire (digital) world, so it's only fair that one of the new changes in this update is adding the ability to swap between metric and US standard units (imperial). Fun trivia: even though I do not live in the US, and my country (Bahamas) used to be a British colony, we use imperial units here. So, I apologize to 99% of the world for not truly knowing what kilometers are. But, at least you lot can now be happy to have your meters, pounds, liters, and the like in-sim rather than needing to use a converter on the side.
Another notable change in update 5 is that the METAR data refresh issue is now labeled as "fixed." This will improve the live weather functionality, hopefully now allowing for more accurate weather to be represented in the simulator when you have the option selected.
Prettier pictures
New graphics options are also now present like motion blur, temporal anti-aliasing, and improvements to night lighting including reflections on the water. The comically large, unofficially named "Brazil Void" is now also labeled as fixed.
For the full rundown on all of the patch details, you can check out the post on the official Microsoft Flight Simulator website. But really, what we should now be paying attention to is what the patch ended up breaking in the process. Some users have already begun to report CTD (crash-to-desktop) issues since the patch. Looks like there's still some turbulence in the air.
Update on CTD Issues: We are progressing towards a resolution and will have more information to share at the latest tomorrow morning PDT. Thank you again for your patience!

— MSFS Support (@MSFS_Support) October 30, 2020