An unnamed person is attempting to set up a real-life battle royale session on a private island with cash prizes. No, you read that sentence correctly. Apparently, it will be a 100-person event, where the last person standing will receive a £100,000 jackpot.
The news came out of the website Hush Hush, a supposed "shopping marketplace" for people with a lot of cash. And, perhaps, not a lot of sense. According to the request, someone with wealth is looking to hire a "talented gamemaker" to design a battle royale arena on a private island. It pays £1,500 a day with an "expected" six-week duration to finish setting up this custom-built Isla Muerta.
"Battle royale games have become incredibly popular over the last few years ago and our customer is a huge fan who wants to make the game a reality in the safest way possible," wrote Hush Hush founder Aaron Harpin. "If the championship is a success this year, it's something he wants to make an annual event moving forward, which is very exciting! If you're a fan of last-person-standing movies and games, it'll be a great opportunity to have a once in a lifetime experience and earn a significant amount of money. However, to get there, our concierge team needs some help to make it a reality. The first thing we need is a talented gamemaker to help us make the event as realistic as possible."
Naturally, people won't be shuffled off to the island to actually die. Participants will be provided "Airsoft guns, ammo and touch-sensitive body armour." The event itself, once started, will run for three days, 12 hours per day, and participants are expected to camp there for the night. Competitors will also be provided with food and camping gear.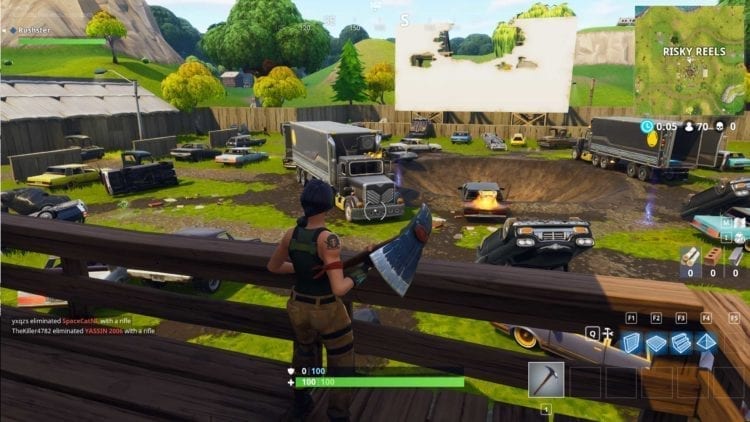 Floss Not Included
From the description, the competition doesn't really sound like a true battle royale. The popular genre is all about dropping dozens of players onto the ground, who then must scavenge for weapons, ammo, and equipment. Here, it sounds as if all that will be provided before it begins. So, it's just an Airsoft match, right? I mean, the game taking place on a private island sounds cool as hell. But that seems to be the only connection we have to battle royale. Well, I suppose if participants start performing the butt floss dance after each kill, it should at least feel more authentic.
If you have a talent for building island death arenas and would like to throw your hat in the ring, take a look at the posting.