Modern Warfare has promised, and delivered, more content than we have ever seen in Call of Duty. From fan-favorite maps returning to the impressive number of cosmetics, there are plenty of things to work towards and enjoy in the game. Patch 1.12 adds to this already enormous amount of content, though work remains to be done on some of the title's biggest issues.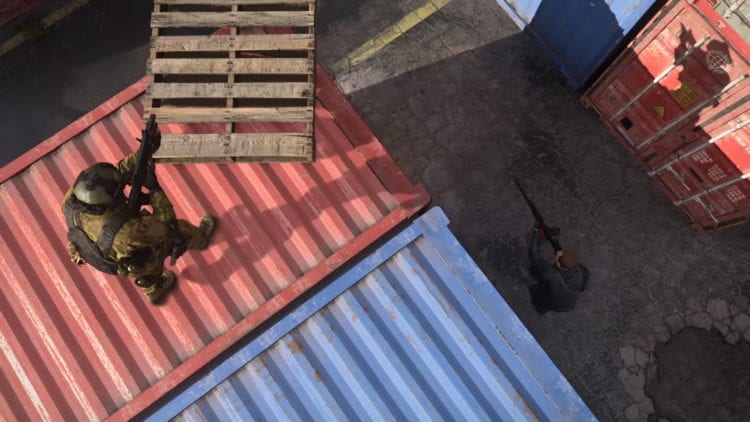 What's new
Modern Warfare released a teaser trailer yesterday that provided insight into today's update. As expected, Shipment and Vacant have now returned to the Call of Duty series. If you want to enjoy these maps exclusively for a while, hop into the Vacant and Shipment 24/7 mode. Shipment even comes to us in more ways than one: standard multiplayer as well as the popular 2v2 Gunfight mode. Meanwhile, Winter Docks is a nighttime, holiday-themed version of the Docks Gunfight map that also goes live in patch 1.12.
Aside from maps, we got a new game mode to Modern Warfare, but one we have seen in previous Infinity Ward titles: Cranked. Cranked is an extremely fast-paced version of Deathmatch that makes players race against a ticking time bomb of death. It promotes high-octane gameplay, and it should be very interesting to see how the community receives it in this relatively slow-paced Call of Duty title.
Another positive note for the community was seeing the original Gunfight return to replace the heavily criticized Gunfight: OSP mode. OSP was an interesting idea that didn't translate well to gameplay. Instead, it upset most of the playerbase, including big-time streamer Tyler "Ninja" Blevins.
I feel like Gunfight was one of the best game modes to grace FPS in the last decade. It's really unfortunate that Activision is making so many ridiculous unnecessary changes to the game mode.

— Ninja (@Ninja) December 16, 2019
Fixes
Patch 1.12 makes a long list of fixes to the game, but two of the biggest focus on spawns and the exploitation of reverse boosting. Spawns have been a huge pain point for Infinity Ward and Modern Warfare since launch, with numerous clips showing gamers respawn in ridiculous positions and patterns. This patch states that tweaks were made to the spawns, though most players seem unable to tell the difference. Hopefully, these changes will become more prevalent with time, or they'll be used as a new starting point to further their correction.
The other, perhaps most important fix targets reverse boosting. Once players discovered that Modern Warfare has skill-based matchmaking, some players started killing themselves in matches in order to lower their K/DR and enter lower-ranked lobbies. In patch 1.12, Infinity Ward says it has fixed this problem, though it fails to specify how exactly this was done. We can only hope that whatever they did really does solve the problem.
Finally, another big fix involves Search and Destroy, which has been in a very bad spot recently. Following the previous update, an exploit was discovered that made it so defenders could easily see the bomb carrier, giving the defenders an absurd advantage in S&D matches. Fortunately, this has been fixed in patch 1.12.
For more information on these aspects of the update and more, make sure to read through the patch notes.