Call of Duty: Modern Warfare continues its weekly playlist update that brings different modes to the game. The January 7 playlist update adds the highly requested 1v1 Gunfight, 5v5 Shipment 24/7, and Gun Game.
1v1 me bro
One of the most requested modes since Modern Warfare's launch is a 1v1 Gunfight mode, and now it has arrived. If you are a fan of the 2v2 version, don't worry. The 2v2 mode has not been removed. Gunfight is a new addition this year and one that has received immense amounts of praise. We knew 1v1 would be coming to the game thanks to a tweet reply by developer Joe Cecot; we just didn't know exactly when. Now we do.  Just remember: 1v1 me on Rust is still the motto.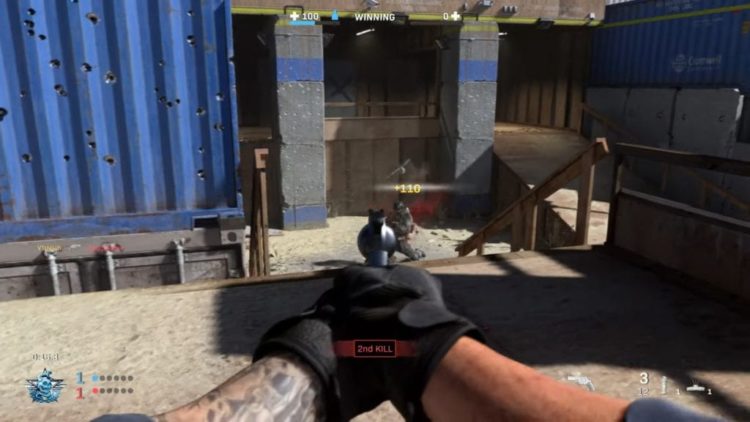 Ship it
Modern Warfare announced Shipment as a returning map to the Call of Duty franchise, with a few minor changes, back when Season One was announced. The map has been generally well received with some criticisms around spawn traps and the overall chaos of the map. When the map launched originally, it launched as a Shipment and Vacant 24/7 mode. The community begged for Shipment 24/7 to be its own mode. Infinity Ward has listened to the call and added 5v5 Shipment 24/7 to replace Shoot House 24/7. The 5v5 version should be less chaotic, and the spawn trap disaster may not be so prevalent.
Gun Game
Gun Game is back again in Modern Warfare and has replaced Grind. This mode has been one we have seen leave and come back a couple of times this year. I still don't quite understand why it's being used as a limited-time mode since it has always been a permanent mode in other Call of Duty titles. But regardless, it's back. So, after you dominate in the 1v1 Gunfight mode, you can go kick back and relax with some Gun Game.