Modern Warfare developer Infinity Ward announced earlier today that the usual playlist update would be delayed until Wednesday. A large title update was happening on Wednesday, and they decided to combine them together. One major issue that this update was supposed to address, at least according to the community Trello board, was the slide cancel issue.
However, Infinity Ward has now updated the Trello board to state that this fix will not be ready this time around.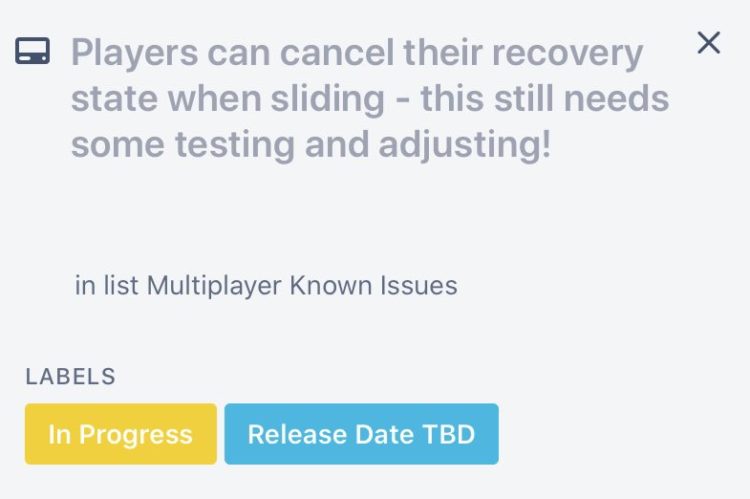 Slide cancel?
The slide cancel is an exploit in Modern Warfare where players can cancel the recovery animation after sliding, making them move quickly – and strangely – to other players. This may not affect most casual players, but it is a huge issue for professionals. What makes this fix's delay even worse than usual is the impending start of the Call of Duty League in Minnesota on January 24. This exploit will no doubt be a staple at the debut event, which comes with many negative connotations about the state of the game heading into a big showing.
Call of Duty League
The Call of Duty League is a new structure for Call of Duty esports this year. The League is structured much like that of traditional sports, with city-based teams that host home and away games throughout the season. The buy-in for this league was $25 million dollars.
With this being the first year of such a huge investment for organizations, it is very important that Infinity Ward offers a healthy title. Having this exploit still around as we head into the debut event of the year could hurt the league in the future and make organizations reluctant to fork over a sum of money for a game that isn't ready to be displayed. Hopefully, this oversight won't negatively affect the Call of Duty League and its investors in the future.