Mojang Studio's Minecraft has been nothing short of phenomenal in terms of its influence and growth. The block-building game has carved out a niche for itself in the gaming space, and is one of the most played franchises in the history of gaming. As if that was not enough, back in 2019, the world was introduced to Minecraft Earth, the augmented reality spinoff that would make the real world a playable space. By harnessing the power of mobile devices, you could build your own blocky worlds in reality. While it most certainly impressed at Apple's Worldwide Developers Conference that year, things are not looking rosy for it these days. Minecraft Earth will see its end in June this year.
With Minecraft Earth designed around free movement and collaborative play, it's no wonder that it has done poorly in the past year. As a result, Mojang has made the decision to shift its resources elsewhere. Rather than prolonging the end of Minecraft Earth, the team will look to other areas to add value to the overarching Minecraft community.
Minecraft Earth will fully function until the end. However, in June, all content as well as service support will stop. The game will also no longer be downloadable or playable. Even if you have the game installed, it will not work.
Free Pass
On a lighter note, a final update has made everything freely available for your enjoyment. All completed content has been added to the game, while in-game purchases have been disabled. Ruby costs, crafting, and smelting times have also been dramatically reduced. Additionally, your smelting and crafting boosts have been replaced by radius boosts. All players who log into Minecraft Earth before June 30 will also receive Character Creator items before the end.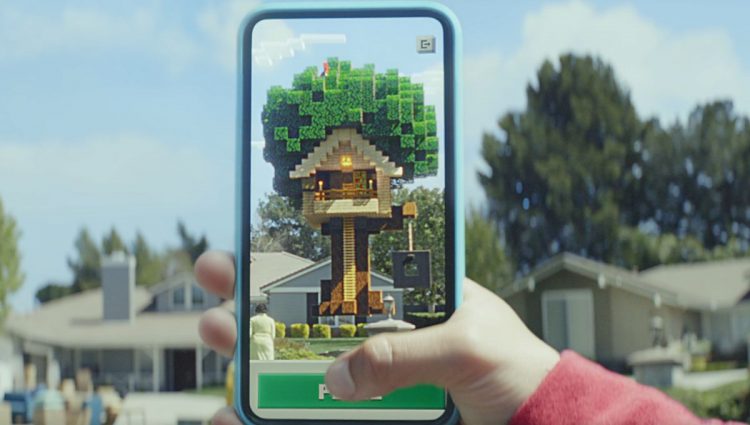 While all player data will be deleted July 1, there are a few exceptions and remedies in place for disappointed players. Data from the character creator and Minecoin entitlements are couple topics to note. If you have leftover rubies (the in-game premium currency) they will be replaced by Minecoins instead. You can use those to purchase a variety of items from the Minecraft Marketplace. For any player who made a purchase in Minecraft Earth, its end will also entitle you to a free copy of Minecraft: Bedrock Edition.
If you have been enjoying yourself in the AR world, fret not. There is always the original Minecraft experience awaiting, with plenty of cute axolotls to boot.