After leaving Rutoh Village and Alcala Valley, you'll find yourself in Loloska. This is the game's third chapter, set in a frigid, mountainous region. It just so happens that there's a particular mechanic that'll mess with your entire party if you're not careful. Here's our guide to help you avoid the effects of frostbite in Monster Hunter Stories 2: Wings of Ruin.
Note: For more information, check out our Monster Hunter Stories 2: Wings of Ruin guides and features hub.
Monster Hunter Stories 2: Wings of Ruin guide – Avoiding frostbite in Loloska
Once you reach the entrance of Loloska, a notification will tell you that the frostbite mechanic is active. It means that a vast majority of battles that take place in this region will cause your characters to freeze in place or be chilled to the bone.
Simply put, you and your Monstie pal won't be able to act at all. This can be a very disheartening prospect since hostiles will be free to take you out with ease.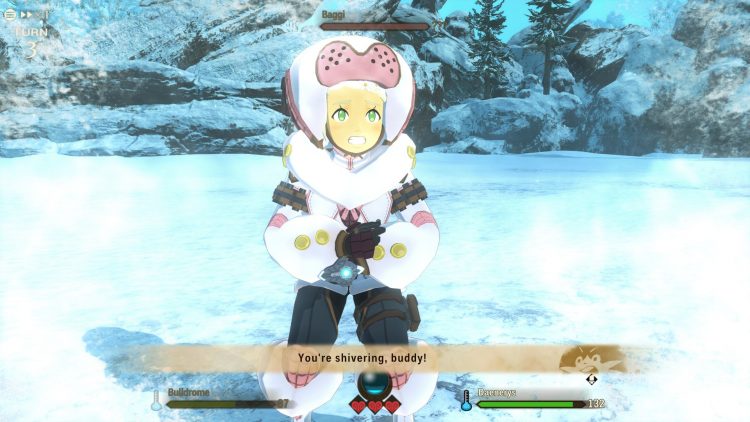 Thankfully, there are a few ways to negate the effects of frostbite. The first one is an item called Hot Mist. You'll receive 3x of this consumable after saying goodbye to Alwin in Rutoh Village. You can continue buying more from market vendors for 100 gold per piece.
When used, Hot Mist prevents the effects of frostbite on your entire party until you return to a hub/town. Bear this in mind because you could accidentally fast travel to a village and remove the buff completely.
The second method only applies to a Monstie in your party. Check your monsters to see if they have the "Warming Gene." This ensures that your pals can still attack and cast during battles in the region. Creatures such as the Zamtrios and Lagombi have this gene by default. Likewise, you can use the Rite of Channeling to pass the gene to a Monstie that you prefer to use.
The third and final option is for your character and it involves a bit of crafting. Make sure that you've just used Hot Mist, then look for Zamtrios mobs in the area. Keep fighting them until you have enough materials to forge the Zamtrios Armor which has the "Cold Res" perk. Frostbite will no longer affect you while you have this equipped.
Note: The Lagombi Armor also has "Cold Res." However, this enemy doesn't appear until much later in the chapter.
---
Monster Hunter Stories 2: Wings of Ruin is available via Steam. For more information, check out our guides and features hub.