So, you're about to make some poison in Moons of Madness, but you can't quite figure out how to make it work? Not to worry, that's what this guide is here for.
This little puzzle is actually pretty simple. Each vial tells you what adding it will change in the diagram. A single instance is blue, a second one makes it red, and a third makes it purple. On top of that, you need to balance the centrifuge before it'll work. If you don't know what that means, it's exactly what it sounds like.
To make things easier, I've taken pictures that show you what to do. Just add the vials that aren't on the right in the same positions you see in the pictures. Then, you'll have you some nifty plant poison.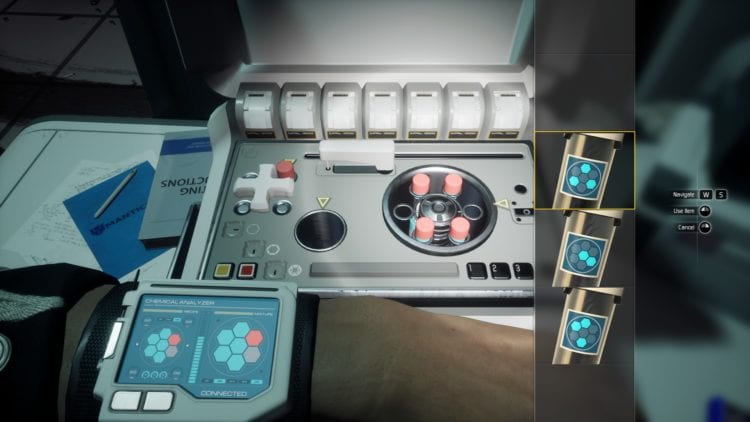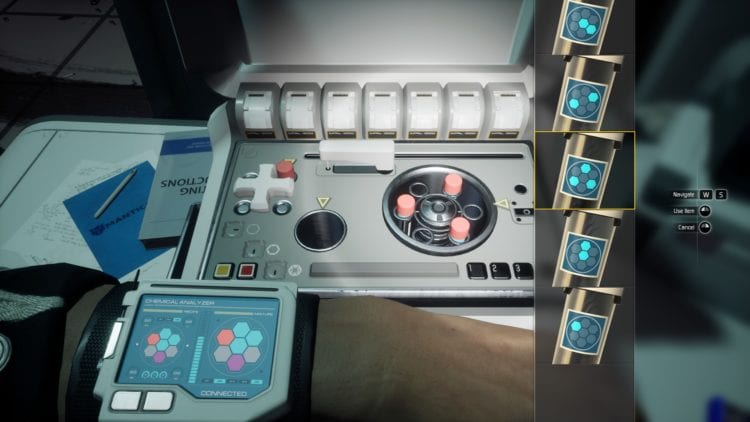 That's all you need to do! Follow these images, and you'll be cranking out poison in Moons of Madness in no time. Just don't try to repeat the process in real life. Assuming you can even gain access to a real-life centrifuge in the first place, it's probably not going to be this simple to pull off. Also, you likely shouldn't be making real-life poisons to begin with.
Come back to PC Invasion for more guides on how to survive Moons of Madness!