It's been a hell of a week, to say the least, for Yacht Club Games. Fresh off the reveal of more details for their upcoming projects, the developers behind the now-iconic Shovel Knight are working hard at expanding their portfolio. Cyber Shadow looks to be a more combat-heavy game with platforming elements, while the horned knight himself returns in Shovel Knight: Pocket Dungeon.
Bringing the character to a new genre will certainly refresh the IP. However, that does not mean the end of mainline Shovel Knight games. In an interview at PAX East, Yacht Club artist Sandy Gordon shared more on what to expect from Yacht Club Games in the future when it comes to Shovel Knight and even next-gen consoles.
More in the works
Even though development on the original Shovel Knight title has finally wrapped up, Gordon stated that "this is definitely not the end of Shovel Knight." With the likes of Pocket Dungeon and Dig still in development, Gordon and the team "hope for a lot more Shovel Knight down the road."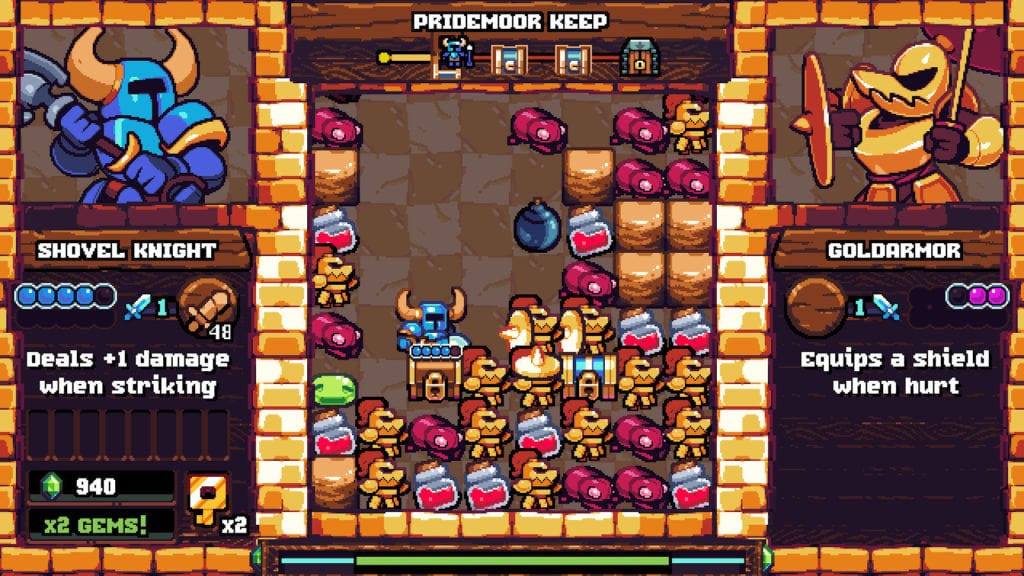 Could this mean a potential Shovel Knight 2? The artist emphasized that the studio is "absolutely" considering a sequel and that he is "sure that'll happen at some point: it's something we talk about a lot."
The impending arrival of next-gen consoles in the PlayStation 5 and Xbox Series X will also help. While he couldn't confirm any plans as of yet, Gordon did reiterate that the studio is looking at the hardware and thinking of what comes next. "I can't confirm if we're doing anything that's super 'high-fidelity,' but we're definitely thinking about it and always do our best to bring quality content."
A pair of good tidings
The studio held its second Yacht Club Games Presents session earlier in the week. Not only did we get to see more of Cyber Shadow, but also the new Shovel Knight: Pocket Dungeon. Created in conjunction with the developers at VINE, the new puzzler already seems great.
We've saved the biggest surprise for last…

We're proud to announce Shovel Knight Pocket Dungeon, the latest game in the Shovel Knight franchise! https://t.co/TZYLZq3Eje pic.twitter.com/5voZaW3NkQ

— Yacht Club Games (@YachtClubGames) February 26, 2020
Puzzles and dungeons, plus more of the blue burrower can only equate to good things. This next adventure will come to PC via Steam, Xbox One, PlayStation 4, and the Nintendo Switch.