The day Mortal Kombat fans have been anticipating is finally here. The series' first story expansion, Mortal Kombat 11: Aftermath has released today. Spoilers for MK11 inbound.
After the events of Mortal Kombat 11, the new Fire God Liu Kang has reset the timeline now that he is in control of Kronika's hourglass. Not long after, Shang Tsung arrives to inform our heroes that without going back in time to retrieve Kronika's crown, the timeline can not be restored. In fact, doing so without it endangers every possible timeline. Naturally, Shang Tsung is not to be trusted, but the defenders of Earthrealm have no choice but to put their trust in the conniving sorcerer. For now.
A hot wind blows
Aftermath comes with a bevy of extra features outside of story mode as well. First off is three new characters. The first of these brings back Raiden's brother Fujin, the god of wind, for his first playable appearance in 14 years. The last time Fujin was playable was all the way back in Mortal Kombat 4.
Next is Sheeva, a Shokan warrior and the would-be protector of Sindel. Sheeva's last appearance was a little more recent, coming in 2011's Mortal Kombat 9. Last is the next in NetherRealm's long-running list of awesome guest characters: RoboCop. He joins his fellow 80s action icon, the Terminator, in a blood-soaked recreation of the Sega Genesis classic.
Aftermath is available for $39.99, and you can bump it up by another $10 to get the Mortal Kombat 11: Aftermath + Kombat Pack Bundle. This will give you Aftermath plus the first Kombat Pack, which includes the first six DLC characters, Shang Tsung, Nightwolf, Terminator T-800, Sindel, the Joker and Spawn. And if you haven't jumped into Mortal Kombat 11 at all yet, you can also get the Mortal Kombat 11: Aftermath Kollection. This contains everything Mortal Kombat 11 has released so far – the base game, Aftermath, the first Kombat Pack, and 25 additional skins.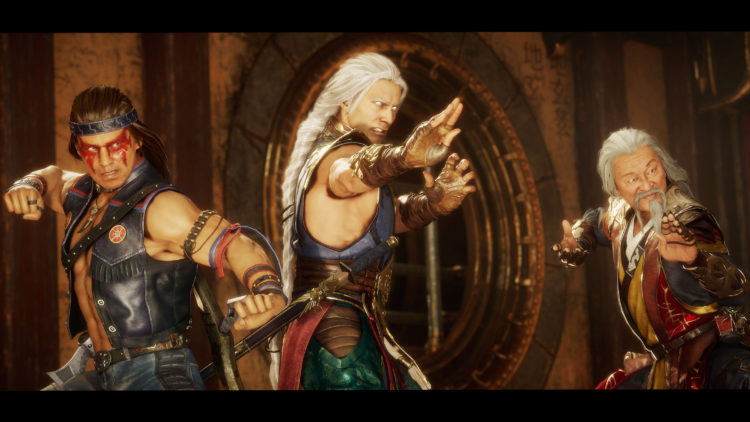 Get over here!
In addition, everyone who preorders any version also gets access to the Eternal Klash Skin Pack. This includes "Unbound Rage" Scorpion, a look inspired by Mortal Kombat 9, and "Son of Arctika" Sub-Zero inspired by Mortal Kombat: Deception, better known as the Shredder costume. Lastly, you'll obtain "Kori Power" Frost, which is her original, non-cyborg look.
Even if you don't pay a nickel for anything, all players can download the free update. It includes the return of Friendships and four new stages, like the classic Dead Pool and Soul Chamber. You'll also get new stages like the RetroKade and Kronika's Keep. Stage Fatalities are also back and included in the free update. With all this new content, plus massive changes made to the game's meta, Mortal Kombat 11 is experiencing a second wind and a brand new life.