It has been one month since the release of Mortal Kombat 11: Aftermath, the first post-launch story content in the franchise's history. Not only did it bring with it a new chapter of the story, picking up where the base game for Mortal Kombat 11 left off, it also brought three new characters, stages and more. However, in the aftermath of, well, Aftermath, unforeseen issues have plagued the game: server problems that developer NetherRealm and publisher WB Games have yet to publicly acknowledge, let alone fix.
Aftermath officially released as Version 1.18. This update fully unlocked the expansion, as well as oodles of other fixes and tweaks. But ever since this update, players on all platforms have all been experiencing some form of disconnection and server-based issues. Since launch day a month ago, players on the official Mortal Kombat Reddit have reported being disconnected from the server during matches, King of the Hill, Towers of Time, or being unable to connect at all in the first place. Reports are still going on as recently as late last week.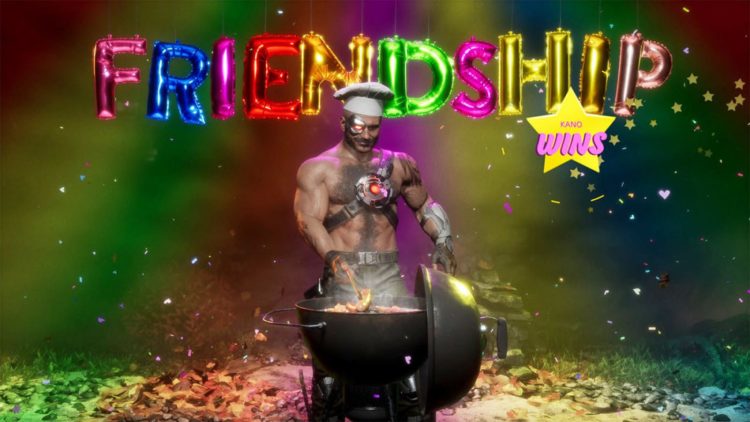 It isn't just randoms on Reddit experiencing these problems, either. We reached out to several prominent members of the Mortal Kombat community, including top players and content creators. One such individual reached back to us, Sayed "Tekken Master" Hashim Ahmed, who placed ninth at this year's Final Kombat.
"I definitely have faced problems in MK11 online," he told us. "Especially in king of the hill, rooms, and sometimes the servers are down as well."
Looking for answers
If this is such a well-known problem that even pro players have experienced, what has WB Games done or said about it? The answer is sadly, but not surprisingly, nothing at all. On the Mortal Kombat support page on the WB Games support site, an article was posted a few weeks ago going over common issues that may cause the game to crash on PC.
This article has been updated recently as well. It goes over basic fixes, such as making sure your drivers are updated and other issues — many of which could affect any game, really. The problem is that these issues are apparently server-based. The word "server" is not mentioned once in this article.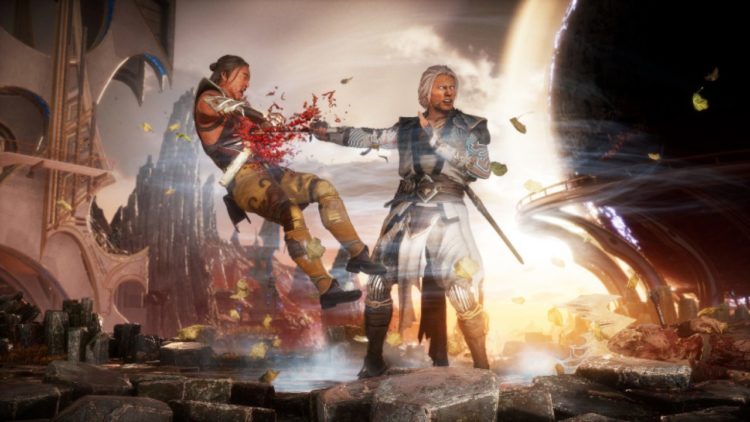 A surprise patch was dropped last Tuesday. Many players hoped would address some of these issues. But as you can see from the patch notes, that was not the case. The patch notes are laughably small and further suggest that WB Games is actively keeping any alleged issues in the dark. We also reached out to WB Games Support, as well as several members of NetherRealm Studios, to no avail. We did receive an email back from WB Games support the day after asking for comment, but instead received this response:
We are sorry to hear that you are experiencing issues with your Mortal Kombat 11 Aftermath Expansion Servers, and we will be glad to assist you. We are currently looking into the ongoing issue of players having issues connecting to the server and playing online, and we apologize for the inconvenience it has caused you. In order to continue our investigation, we need the exact spelling of your in-game display name as shown on your Kombat Kard. I have also included instructions below on how to gather a Dxdiag file and the MS info for your pc, this will help to investigate exactly whats going on in your PC and whether your issue is the same issue we are trying to fix now or a different one.
Any port in a storm
This is the first record I could find of WB Games actually acknowledging the server issues, but only as a pre-written statement. The response shows that our request for comment was either misunderstood or ignored. However, NetherRealm Studios is not directly handling the PC port of Mortal Kombat 11. That is instead being handled by QLOC, a port house that also handled Mortal Kombat XL and Injustice 2 for the studio.
Those ports were received fairly well, and Injustice 2 saw updates on PC the same day as they hit console. This studio was brought on board to handle Mortal Kombat XL after the absolutely disastrous handling of the PC version of Mortal Kombat X.
But NetherRealm's track record with PC ports didn't improve with MK11. Launch for the PC version was rough, and although subsequent patches have improved it there are still remaining issues. Patches are often received a week after the console version, and timed exclusive towers usually end up not showing up at all on PC. The PC version also doesn't have cross-play, while the PS4 and Xbox One versions do. NetherRealm has a track record of issues with PC ports, and this newest debacle may be just another piece of kindling to the fire.
As of the time of this writing, players across all platforms are still experiencing server-side issues and disconnects. WB Games, NetherRealm, or QLOC have yet to respond to these issues in any meaningful way. With EVO Online on the horizon and the open tournament for Aftermath being held a month from now on July 25-26, this is the absolute worst time for MK11 to be running into issues with its online.
Mortal Kombat 11 was specifically chosen as one of the four games for EVO Online because of its stellar netcode. Someone is going to have to address these issues very soon because the last thing anyone needs is another Capcom Pro Tour level PR nightmare.