Since first releasing on Steam Early Access in January, My Time At Portia has received numerous content updates. The mellow crafting sim encourages players to immerse themselves in an idyllic small town. As a Builder — Portia's title for artisans and carpenters — players can take on contracts to help out their fellow townsfolk, explore long-abandoned ruins, or just relax and chat up the locals. The most recent My Time At Portia update adds a wealth of new diversions. From spooky caves to industrious factories, the Starlight Island update is more than enough to keep Builders occupied throughout the summer.
Today's My Time At Portia update is focused on automation and exploration. The patch's biggest draw is a Factory. Factories allow players to automate various crafting processes. My Time At Portia's carpentry-focused gameplay requires players to build objects using a piecemeal, multi-stepped approach. With the Factory, all you need to do is secure a given project's resources, pop them into the building, and press "start." The Factory's useful for increasing productivity, but it's locked behind a series of story missions. Players have to progress past the harbor mission to unlock the Factory.
Additionally, the update a new landmass. The titular Starlight Island has a dungeon to explore and missions to undertake.
Updates to the Amber Island Cave
Also included in the My Time At Portia update is a haunted cave. The haunted cave isn't full of ghosts and ghouls, though. In fact, it's anything but scary. By completing an early-game mission, players can help Portia's mayor convert an abandoned cave into a "themed attraction." Haunted in name alone, Amber Island's specters have a friendlier look than one might expect.
On the twenty-seventh day of Summer — the second calendar month in-game — players can attend The Day of Memories. The new holiday coincides with the inclusion of the Haunted Cave. On The Day of Memories, players can compete against NPCs on a nighttime scavenger hunt. During the event, ghost badges are scattered throughout Portia, and whoever finds the most is crowned champion and given some unique rewards. It's the game's third major holiday, and the first that takes place during the evening, which is a bit ironic considering its name.
Accessorize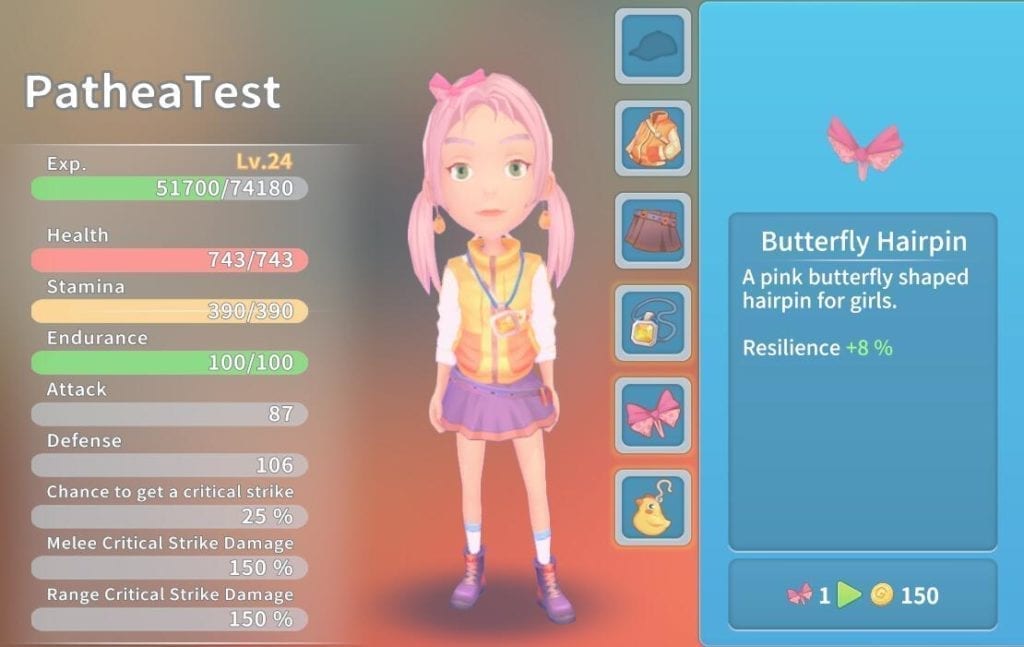 The final new features in My Time At Portia's Starlight Island update are a bit more fashion forward. Players can now see whatever accessories they've equipped on their avatar. Accessories have been in the game for some time but were invisible to the player's eye. Now, sunglasses, necklaces, and other accessories are visible, allowing a greater sense of character customization. Similarly, players can now manage all of their wooden boxes — My Time At Portia's standard storage device — at the same time. This should make inventory management a bit simpler, as it's difficult to keep track of multiple boxes at once.
Alongside the features mentioned above, the update includes a host of less-notable tweaks and changes. Players can find new story missions and character-specific sidequests, as well as a fishing contest held in August. There are also new hairstyles, better NPC pathfinding, and a dog named Scrap in the game now. A full breakdown of the changes is available here.
[
Via
]