Apex Legends Season Three will come to a close when the Grand Soirée Arcade Event ends on January 28. Season Four will launch on February 4, bringing a new legend, or maybe two, and other changes that the community is very anxious to learn about. It appears the hints and teasers for the new season might already be happening in-game, as Redditor Chuzeeee has discovered a spaceship of sorts floating above Capitol City.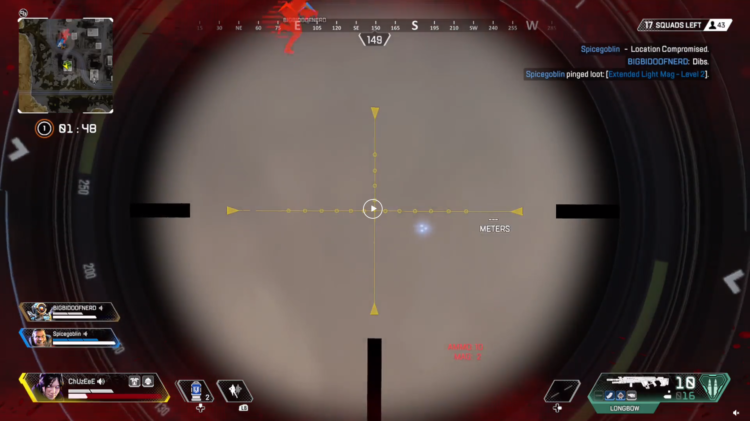 It's a bird… it's a plane…
This small Apex teaser leaves a lot of questions on its meaning and what the heck it even is. It looks like the bottom of some sort of ship, but it also looks kind of small to be a ship. This might be what the new legend, or legends, will arrive on in the launch trailer. Or, it could be something to alter the map. It's a little hard to tell in the clip, but I don't think that triangular lights are moving either.
This small teaser isn't the only one happening this week. According to data-miner Shrugtal, there are more events set to happen on January 23, January 27, and February 11. So, keep your eyes peeled for any strange happenings in World's Edge. The next teaser on Thursday may provide us more insight into what this thing hovering above Capitol City is.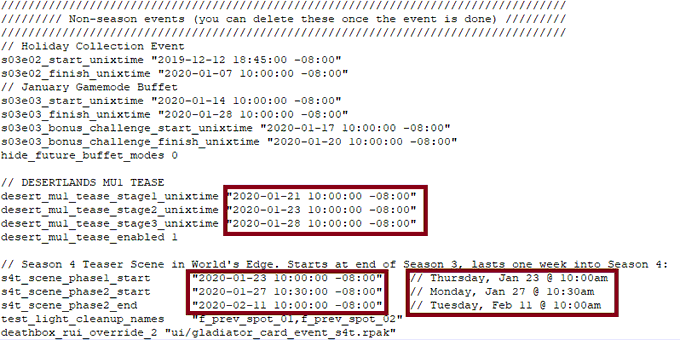 The new legend
We've seen a lot of speculation surrounding the new legend in Apex Legends Season Four, but it has been narrowed down to two options: Revenant and Forge. Revenant is familiar to Apex fans, as he was the villain who orchestrated the Shadowfall LTM mode. Forge is a new face, but the evidence behind his appearance in the game is staggering. A weapon charm was even found in the game files by That1MiningGuy called the "Forge Medallion."
New Charm called 'Forge Medallion' found. pic.twitter.com/CLhcOwjk7d

— That1MiningGuy (@That1MiningGuy) January 14, 2020
Stay tuned for more developments on Apex Legends and Season Four.