It takes a lot for a visual novel to grab my interest. A lot of the time they feel mostly the same and don't add anything new to the medium, outside of something groundbreaking like Doki Doki Literature Club for example. But Necrobarista, the new visual novel game from Melbourne-based indie developer Route 59, immediately caught my attention. It was mostly because of the cool name, I will admit. I had hoped that the game would have me serving coffee to skeletons, but although this doesn't appear to be the case, it still looks very interesting.
The game takes place in a fictionalized Melbourne, Australia in a cafe called "The Terminal." It happens to be a rest stop for spirits between the worlds of the living and the dead as well as a cafe. The spirits visiting the cafe have one night to mingle with the living before moving on to their final resting place. You will play as the cafe's new owner, a necromancer named Maddy Xiao.
Necrobarista features a 3D anime art style and has the soundtrack is composed by Kevin Penkin, a BAFTA-nominated composer for Florence, Made in Abyss, and Norn9. The game will include support for fourteen languages, including Korean, Arabic, and Russian. An eclectic cast of characters joins Maddy, including a fellow necromancer named Chay Wu, a robotics expert named Ashley Capek (who gives off big Tron Bonne vibes), and literally Ned Kelly. Who, for those who don't know, is a famous historical figure from Australia. He is basically Australia's Robin Hood.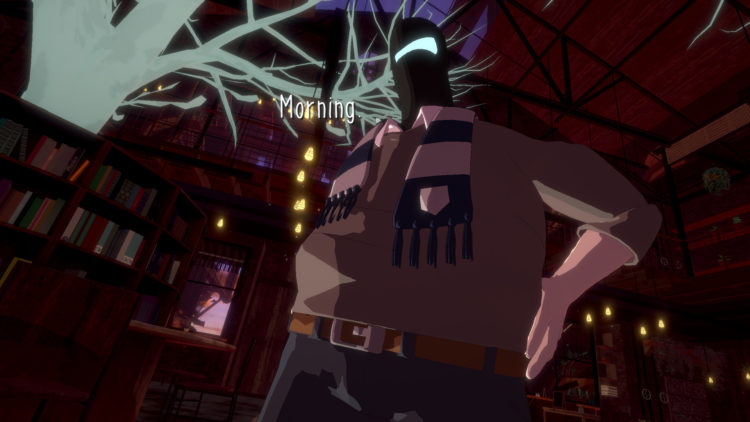 A Venti-sized cup of spooky
The game looks like a refreshing a unique spin on the visual novel subgenre. The Necrobarista release date is in six days, on July 22 on Steam. You can add the game to your Steam wishlist right now.