Everyone has a dream. Whether that dream is of a good or nefarious nature depends on you. For those of us harboring thoughts of dominating the world, there is always the option of trying things out in a game. More specifically, in Rebellion's upcoming Evil Genius 2. From building out the evilest lair to creating mayhem across the world, the possibilities are quite endless. To whet our appetites further, a new 10-minute gameplay trailer for Evil Genius 2 is now here. If you ever wanted to understand what goes into becoming an evil genius, you are in the right spot.
Of course, there is a definite focus on your home base in the trailer. From building rooms to getting the right equipment, everything is important in helping your evil empire flourish. Your minions even require comfortable beds to rest in, as well as lockers to store their suits. Furthermore, nothing runs without power, so you must be sure to take care of your power generators. If you want more specialized minions, you'll need to kidnap an expert and learn their secrets. All of this is in service to taking over the world.
By building up your broadcast network, you open up opportunities around the globe to cause chaos and attract more evil talent. Good henchmen are hard to come by, and it is important to have the best when the forces of justice come knocking. However, the short gameplay trailer for Evil Genius 2 did not show us traps in action, which we're sure will be more devious than the first game.
A tale of evil
The game will also have four different narrative-driven campaigns, each with a conclusive start and endpoint. Just how Rebellion will manage that in a game that screams freedom remains to be seen. However, based on what has been shown thus far, things look promising.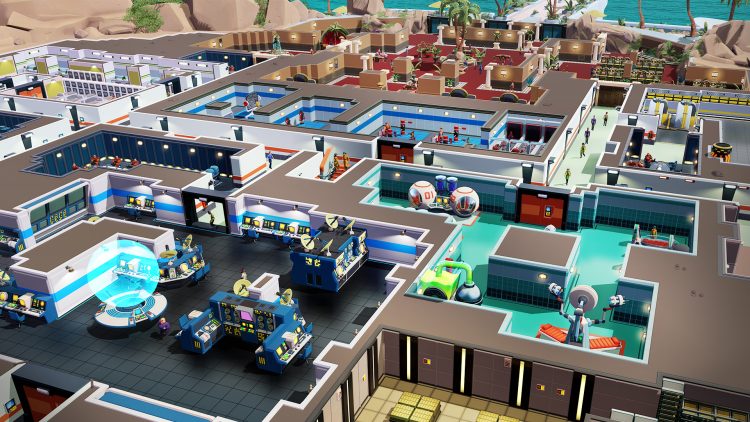 Evil Genius 2 will launch on March 30 via Steam. If the gameplay trailer for Evil Genius 2 has your interest piqued, be sure to mark it down in your evil to-do list. We definitely had a good time during our preview last year.