A new trailer for Rage 2 premiered tonight at The Game Awards 2018. While previous trailers have focused on combat, this one shows off the expansive world built by id Software and Avalanche Studios.
The trailer takes us through multiple distinct areas. These areas include everything from the jungles of the Ecopod to the cyberpunk city of Wellspring. There was even an area presented with the title of Mutant Bash TV. I can only imagine this is some sort of post-apocalyptic game show. Could be a super cool combination of Mad Max and Smash TV. 
Vehicles were heavily featured in this new trailer and will be the main method of travel in the world of Rage 2. Mad Max-style cars, motorcycles, and even monster trucks made an appearance. Each of these vehicles was armed to the teeth with weaponry. With so many over-the-top ways to commit vehicular manslaughter, Rage 2 has earned a spot on my "must-play" list for 2019.
Related to this articleRelated to this articleRelated to this article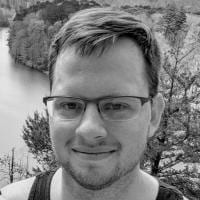 Lover of tacos, Starcraft, and craft beer. When I'm not busy getting crushed on the ladder, you can find me beating my head against a Dark Souls boss or rocking out to The Sword.