If there is anything that 2020 has taught us, it's that game delays are an often enough occurrence that we should get used to them. It is already hard work trying to make something awesome while working at a studio, but to do so during a global pandemic via remote work is a whole new level of difficulty. For this reason, a little bit more time goes a long way. At least, that is the hope for Amazon's upcoming fantasy MMO. New World has already been delayed twice now, first from May 2020 to August of that year, followed by a second delay to spring 2021. Now it seems that New World will be out in August instead.
This latest delay for New World comes with a bonus, however. The game is set to have a closed beta test on July 20, followed by its full release on August 31. That is the ideal scenario, where nothing else goes wrong for the MMO.
In a blog post, Amazon shared that the original spring deadline proved to be too tight for the team. With the number of end-game features they have in mind for New World, more time is needed to implement them into the game. In addition, it will allow Amazon time to polish and finetune the whole experience. It appears that the New World delay is a good thing.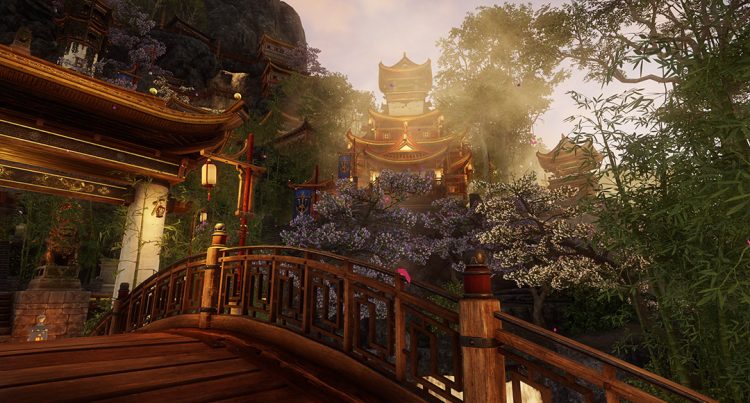 Keeping things fresh
Players can now expect new content in the form of a new endgame area called Ebonscale Reach. An exiled empress is doing her evil stuff there, so it will be up to you to stop her. There will also be new five-player instanced adventures in the form of Expeditions. Outpost Rush will add 20v20 battles as well. Players and their teams will vie for control over strongholds and strategic resources.
We already know that New World has added fishing, and the team has also fully revamped crafting. There is also now a large selection of weapons and gear pieces. Game Director Scot Lane also emphasized the improvement in combat, as well as quest variety.
Alpha testing is set to continue for the near future, even though the delay of New World has pushed things back. On March 30, European servers will go live, giving more people the chance to try out the game.
If these things are of any interest to you, you can get into the beta by preordering New World.