Welcome to another weekend, everybody! If your week has drug along at a snail's pace just like mine, then you're probably looking forward to spending some time with a great game. Luckily, it's a good weekend to do it, as there have been a handful of great releases this week. Maybe you're looking to scratch that Dark Souls itch this weekend with Code Vein or The Surge 2. If you're looking for something that might better help you relax, might I recommend Cat Quest 2? There's even I Love You, Colonel Sanders! A Finger-Lickin' Good Dating Simulator, to pick up if you're feeling, uh, hungry. Before you boot up your weekend game, let's take some time to go over the biggest PC gaming news stories this week!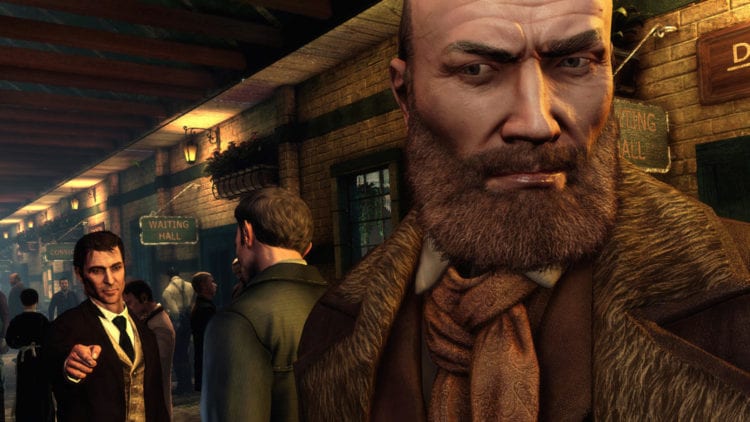 Focus Home Interactive plans on keeping Frogwares games from digital stores
Focus Home Interactive (the massive gaming publisher behind numerous games like The Surge 2) has delisted many Frogwares titles from current and last generation consoles, with cuts coming to Steam versions on Sept. 29. Notably, Sherlock Holmes: Crimes & Punishments, one of Frogwares' most well-regarded titles, will be pulled from Steam at that time. The company's other Sherlock Holmes games have already been completely removed from console stores. Luckily, Frogwares self-published a handful of games, which will remain unaffected by Focus Home's sudden decision. These include The Testament of Sherlock Holmes, Sherlock Holmes Versus Jack the Ripper, and Magrunner: Dark Pulse. The Sinking City will also be unaffected since it was published by Bigben Interactive.
Why is Focus Home doing this, you might ask? Frogwares claims in their official statement that it's "because Focus Home Interactive […] refuses to transfer the title IDs to us […] even though our Publishing and Distribution Agreement has expired." So, in a nutshell, now that the agreement for Focus Home Interactive to bring Frogwares' games to stores is over, they will simply just remove them from those stores. To add to this, after that contract expires (and the games are no longer a part of Focus Home's portfolio), Focus Home will still retain the title ID for the games. Essentially, after the publishing and distribution rights expire with Focus Home, they still have enough control of the IP to prevent Frogwares from selling their games themselves. This policy is something Frogwares adamantly argues was not present in any contract they signed with Focus Home Interactive.
As of the time of writing, Focus Home Interactive has not commented on or clarified these events.
Until Focus Home released their reasoning behind this move, I can't help but feel like this is some sort of squeeze tactic. It comes off as a move to pressure Frogwares to resign with Focus Home to continue distribution of these games. Maybe there are some bigger-picture events behind this move, but with Focus Home remaining quiet, it all just feels like a sleazy business move.
Wearable Fallout 76 collectors helmets potentially exposed to mold
It seems like Fallout 76 just can't catch a break! We've left the nylon bag controversy and launch day bugs in the past, but this week new, easy-to-scrutinize news has broken about a collector's item from the game. A replica T-51b Power Armor Helmet, modeled after the Nuka Cola-themed suit from Fallout 76, was potentially exposed to mold during manufacturing. The U.S. Consumer Product Safety Commission has issued a recall for the 20,000 that were being sold through GameStop in the United States. The agency explained that the helmet can expose owners to "risk of respiratory or other infections in individuals with compromised immune systems, damaged lungs, or an allergy to mold." Even if you don't have a mold allergy or any respiratory health issues, exposure to mold spores can be very dangerous.
Not only has the game been criticized by longtime Bethesda fans at every turn, but even their game memorabilia has had major problems. The perfect storm of fan discontent continues to get bigger. The more I see issues like this, the more I wonder about the quality problems we might see circulating around Starfield or Elder Scrolls VI, either in how the games are marketed or the state that they will be released in. My one solace is that Bethesda has said they are working on a totally new engine for the games, which should fix the common problems we see in their most recent titles. Though, there is a possibility that the new engine will come with problematic bugs of its own.
PC players will have to wait a whole year to play Call of Duty: Modern Warfare's Spec Ops Survival mode
We don't touch on Sony's State of Play events much, but this time there was some pretty big news for those that prefer to play Call of Duty games on PC. Modern Warfare's Spec Ops Survival mode will be exclusive to PlayStation 4 until Oct. 1, 2020, meaning PC player have to wait an entire year before they have access to that mode. Understandably, this has caused some irritation with PC, as well as Xbox One, owners.
Taylor Kurosaki, Narrative Director on Call of Duty: Modern Warfare, took to Twitter to alleviate concerns over this announcement. Kurosaki reiterated that "You can play Spec Ops and every new bit of content we drop, day one. The only timed exclusivity is Survival, which is a sliver of Spec Ops." That still garnered plenty of pushback in the comments to the tweet. In a follow-up, Kurosaki pointed to the decision for the timed exclusivity being made by people "above all of our pay grades." Honestly, not exactly comforting but hopefully it's a reminder to people that it's rarely the developers that make those calls.
Infinity Ward later released a statement, that basically comes off as they're sorry you're mad but they don't plan on doing anything to fix it:
"We understand that some may still be disappointed to not be able to play classic Special Ops Survival day one, we hear you. Please know that we are working hard to make sure this is the best Call of Duty we've ever made and the best experience possible for fans." -Infinity Ward's statement via Reddit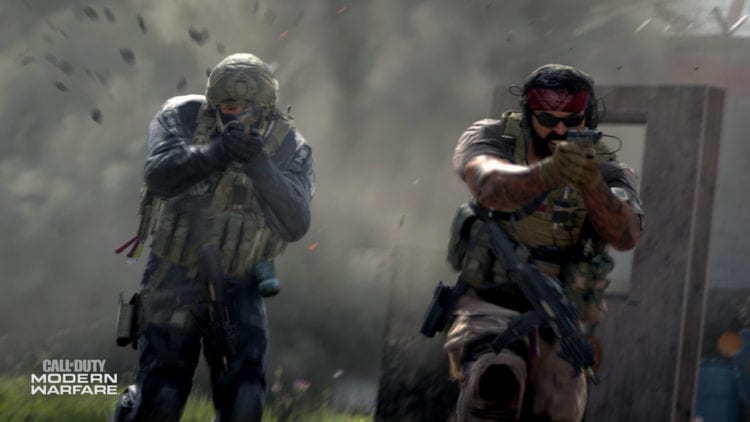 Given the annual release of a Call of Duty game, there will likely be a new entry released, or near release, before PC owners can even touch the Spec Ops Survival mode. That's the portion of this news that has stuck with me since it broke. When a new Call of Duty game comes out, there's rarely any reason to continue to play the old one. It doesn't have a story that continues from game to game. There are just improvements to the overall CoD formula. We see a campaign that looks a lot prettier than the last and a newly tweaked multiplayer for people to play until the next one comes out. Those that are in the Call of Duty cycle who buy a new game on day one will probably never play the Spec Op Survival mode's content since it will be a part of last year's model. That's gotta hurt fans who have been around for a long time.
Thanks for stopping by News Breach
These were a handful of the big stories that happened this week in PC gaming news. Be sure to give us your thoughts on the events reported above, and remember you can keep an eye here at PC Invasion for all the big news stories as they happen. Next week is sure to have plenty of big news breaking, but for now, go enjoy your weekend by playing one of the great new releases. We'll see you next week!