With Gamescom coming up next week, not much earth-shattering news has come trickling out in the last couple days. Luckily, we have more G2A happenings to discuss, as well as Epic Games Store slowly but surely adding more features that we've been waiting for. To top it off, we finally know details about the new Need for Speed game and when we'll see more of it. Let's jump right into it, shall we?

Your weekly G2A update
If you're a returning News Breach reader, you'll remember how extensively we've covered the key reseller. G2A has returned to the spotlight a few more times this week. First up, a while back, G2A announced to developers that they would pay back 10 times the revenue that they lost due to faulty key sales on their platform. On Monday, the developers behind Subnautica, Unknown Worlds, called on G2A to pay them for chargebacks they received. Factoring in G2A's offer to pay 10 times more, Charlie Cleveland (director on Subnautica) took to Twitter claiming that G2A would owe Unknown Worlds a total of $300,000.
He also had quite a bit to say about G2A, calling out their proposed key-blocking tool. He echoed the sentiment made by Mike Rose that it would be better for players to pirate games rather than buy from their marketplace. G2A defended itself from Cleveland's claim, saying they couldn't be responsible for the chargebacks since G2A didn't exist during the time in which they would have occurred. Interestingly, go2arena was around at that time and Cleveland believes they were the culprit. In spite of that, Unknown Worlds has been unable to provide evidence sufficient enough for G2A to pay them back and the claim was redacted.
In more G2A news, that key-blocking tool mentioned above failed to receive support from at least 100 developers. Instead, just 19 companies have backed G2A's proposal to create software that would help with fraudulent key sales. Due to this, G2A has extended the deadline for developers and publishers to add their name to this list. Those interested now have until the end of August. Anyone still on the fence will have a chance to meet with G2A at Gamescom to talk it over.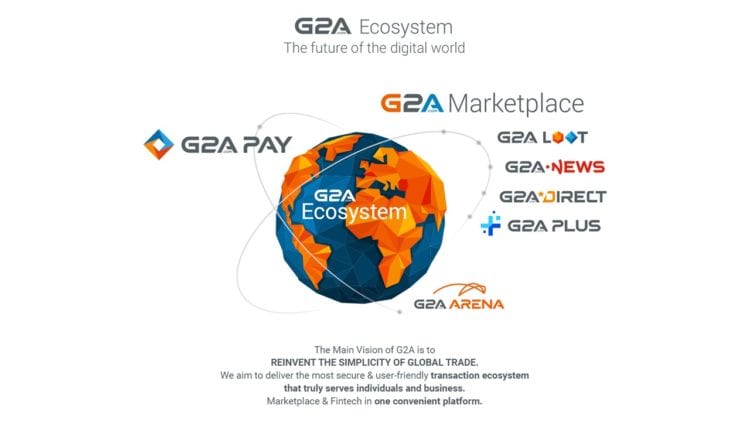 I can sympathize that $300,000 is a lot to cough up, but G2A's response to this should have been way better. In the blog post where they fired back at Cleveland's claim, the verbiage they use seems more aimed at being inflammatory rather than professional, as if they wanted to stir up the reader rather than work with Cleveland to get things sorted out. If I were a developer or publisher seeing this, it sure wouldn't encourage me to want any sort of working relationship with the company, let alone sign up in support of a security tool that they should have already created. The more members of the industry that step up to express their distrust of G2A, the more popular opinion seems to be turning against them.
Cloud saves keep coming over the horizon for Epic Games Store
Cloud saves made their way into Epic Games Store a little while back, with support for only a handful of titles. This week, Epic announced 17 games that would be receiving cloud save features. On this list are the likes of Enter the Gungeon, Limbo, and Overcooked. If you picked up Epic Games Store's most recent free games, Hyper Light Drifter and Mutant Year Zero: Road to Eden, you'll have cloud support as well.
Of course, we're still waiting for this feature to roll out for every title on Epic Games Store. With big titles like Borderlands 3 on the horizon lacking more premium features, many PC players continue to express anger with the increasing number of games becoming exclusive to EGS.
Still, it's a lot to expect it to have the same features that Steam does next month, but think about where it could be by this time next year. It might still stand below Steam as the go-to game store, but we'll likely see more features like cloud saves, pre-loading upcoming games, and better friend options. If Epic lacking these features is a deal-breaker to you, that's fine. Let me urge you to consider, however, that they are continually improving (even if it's at a snail's pace). The small amount of games that now support cloud saves on Epic Games Stores is only a start, not the final outcome. Just give them some time.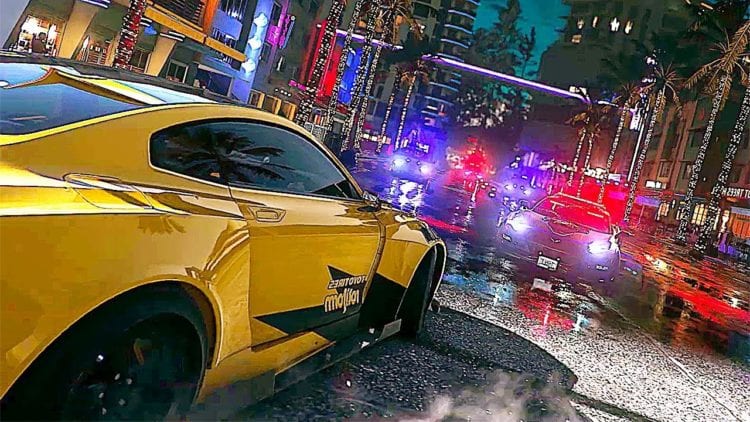 New Need for Speed game finally revealed
We've known a new Need for Speed game would be coming out this year since way back in May, but that's really all we knew. To build up some hype, EA launched a countdown for an announcement that turned out to be the reveal for Need for Speed Heat. Ghost Games, who previously worked on Need for Speed Payback, is returning to steer development on the new entry. Heat promises a deep and engaging narrative to back up its killer car customization and signature racing. Even though we didn't see anything on it during E3 2019, there will be a demo during Gamescom later this month.
The best news yet is that it will be releasing very soon. You can pick up Need for Speed Heat on Nov. 8.
Sure, this isn't a remake of Most Wanted like a lot of fans wanted, but Heat still looks like a great time. The trailer above's heavy inclusion of cops chasing you down feels reminiscent of Most Wanted to me, which has me very excited. I also really love the neon aesthetic of the game. It brings back memories of Need for Speed Underground 2, which was a strong point for the series. It looks like Ghost Games is trying to recapture the series's roots while providing an interesting game narrative. I hope that is the case, since poor reception of their previous game, Need for Speed Payback, has left many fans looking to get their fill of racing from other series such as Forza.
Thanks for stopping by News Breach — now get back to your weekend!
Thanks for hanging out with us on your weekend. There will likely be some big news coming out next week thanks to Gamescom, so keep your eyes peeled. If you don't follow PC Invasion on our Twitter or Facebook pages, be sure to do that to keep up with all the announcements. In the meantime, if you have thoughts on the news we talked about here, be sure to leave us a comment below!