Following this month's debut event, we now know the second Ubisoft Forward will take place this September. This was learned from the discussions during Ubisoft's Q1 earnings call. While no proper details or dates for the event were shared, we can roughly guess what games will be part of the show. It's likely we will see Ubisoft show off entirely different games next, like Rainbow Six Quarantine and Gods & Monsters, which were previously delayed.
The reasoning behind this belief is due to the fact that those two games were referenced during the earnings call. Ubisoft CFO Frédérick Duguet confirmed that both games are still scheduled to release during the fiscal year, which ends in March 2021. However, there is a possibility of one being delayed to the next fiscal year. The earnings call didn't specify which game that would be, or the reasoning for it though.
The call also provided an update on Ubisoft's staff and development situation. Due to the ongoing pandemic, a majority of employees are still working from home. Things are changing in both France and China though, with a gradual move back to the office. "So far we're happy with the progress [on development] but it's still something we're monitoring on a weekly basis," Duguet said.
Back on track for the next Ubisoft Forward
If you forgot about Rainbow Six Quarantine and Gods & Monsters, we can hardly blame you. Rainbow Six Quarantine was first revealed at E3 2019, and originally slated for an April release this year. Aside from the name, which would have been unfortunate, it was delayed alongside plenty of other Ubisoft games. Gods & Monsters was also revealed then, but no release window was given. It will be an open-world role-playing game developed by the Assassin's Creed Odyssey team.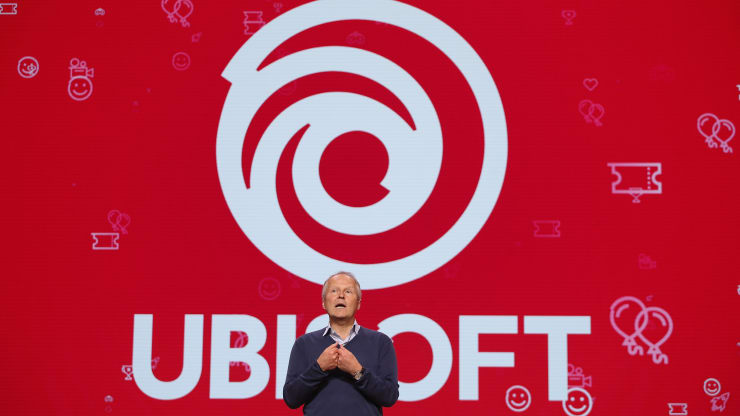 Ubisoft is also currently embroiled in a systemic abuse scandal, with CEO Yves Guillemot using part of the earnings call to address concerns. Suffice to say, his response has been less than satisfactory.