Just a few days ago, Nier: Automata arrived on both the Microsoft Store and Game Pass for PC to much fanfare. This was certainly a good thing for the community. More platforms meant more people could enjoy the game. However, for Steam players, this was yet another slap to the face. The more recent version of Nier: Automata is a port of the Xbox One Become As Gods edition. It fixed many of the issues faced by players when the game was initially released on Steam. Predictably, Steam users were miffed. As a result, Nier: Automata is getting review bombed on Steam.
Comparing the two versions of the game, it is easy to see the differences. Nier: Automata on the Microsoft Store and Game Pass for PC comes with additional bells and whistles. Players are enjoying a borderless full-screen video option, HDR, a UI upscaled for 4K, and FidelityFX with the new version.
Players on Steam had to resort to a mod tool called FAR to fix the issues. That was never a problem, as there were hopes that a fix was on the way. However, now that there is a shiny new version of the game elsewhere, and no news for Steam owners, Nier: Automata is getting review bombed as a response.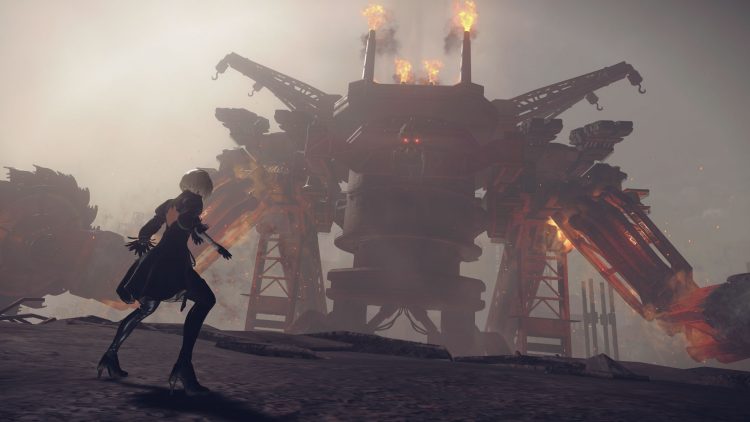 Concentrated anger
Over the last three days, the game has received over 300 negative reviews. The idea is to bring attention to Square Enix in hopes of a proper look at the Steam version of Nier: Automata. There is even a thread on the Steam forum to drive more users to the cause.
Although the efforts have resulted in Nier: Automata dropping to a Mostly Positive rating on the store, it is unlikely it will cause any change in the near future. In fact, it might drive more players to the better version of the game on the other platforms.
It would be nice to get some parity. However, Nier: Automata getting review bombed might just achieve the opposite effect.