The arrival of Koei Tecmo and Team Ninja's Nioh 2 – The Complete Edition on PC was supposed to be a great thing. After all, the action role-playing series has been killing it enough to warrant a sequel, and this collection is bringing together 3 DLC expansions alongside the base game. However, all is not well in feudal Japan. Steam players have been reporting many issues with Nioh 2 – The Complete Edition. They include framerate problems, as well as some user interface interference.
The Steam reviews for Nioh 2 – The Complete Edition reflect the issues the game is facing. More importantly, it seems that the complaints are standard across the board. For players using the mouse and keyboard, on-screen prompts do not reflect the input method accurately.
Instead, they are getting prompts for the Xbox gamepad instead.
For a game that usually requires a long string of commands when it comes to combos, that is a difficult slope to climb without some on-screen help. With the mixed up prompts and commands, that certainly does not help one learn and master a game as demanding as Nioh 2.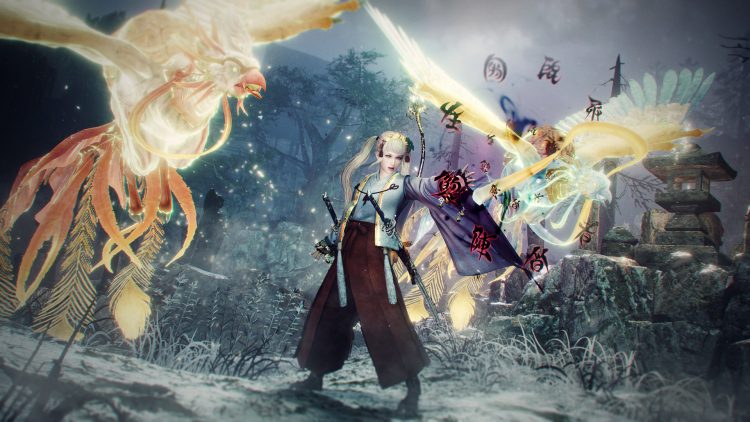 Speed and precision
Others are having issues when it comes to the framerate of Nioh 2 – The Complete Edition. Even on more powerful rigs, there have been dips in performance. Users have reported framerates of less than 30fps. With the game's speed tied to the frame rate itself, it makes the entire experience a crawl. You can see how that affects the action-heavy game overall, and why players are getting upset with such issues.
That said, the overall sentiment about Nioh 2 – The Complete Edition is still great. The game is without a doubt something to enjoy, but the issues need to be ironed out. An optimized Nioh 2 – The Complete Edition will be great, and Team Ninja should provide updates about fixing these issues soon.