Whether you are a fan of Obsidian's role-playing classics or the film Honey, I Shrunk The Kids, the impending release of Grounded will certainly have you wondering just what this game will bring. Launching later today, you can experience life from the ground up on both Steam Early Access and Xbox Game Pass for PC.
Minimizing hassles
Grounded will open access at 10 AM PT/1 PM ET. Of course, you can save yourself some valuable time by pre-loading the game now through the Xbox Windows app. Clocking in at just 3.7 GB for the pre-load, there will likely be a larger patch at launch before you can really jump in. Unfortunately, Steam users will not have the option to pre-load Grounded. You will have to purchase the Early Access version of the game and wait for it to unlock before diving in.
As for what content awaits players, Grounded Early Access will feature three different biomes to explore. Be prepared to adventure through the grasslands, the hedge, as well as the haze. In Grounded, players will discover huge insects and arachnids, harvest a variety of resources, and craft and build to their hearts' content. You can go it alone in single-player, or rope in a friend or two in the online co-op mode.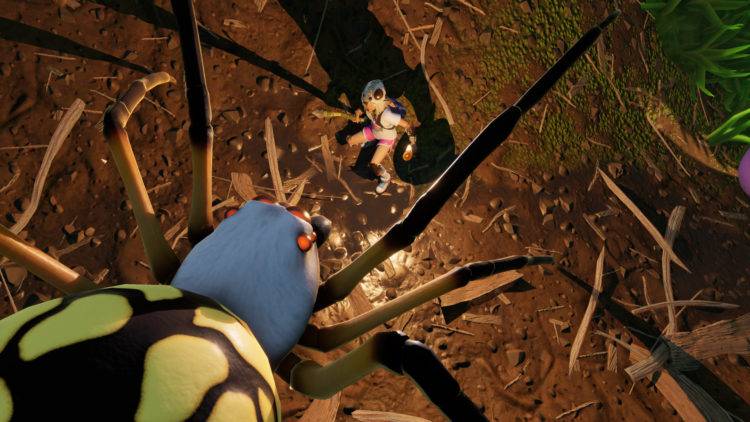 Grounded Early Access will feature the first two tiers of weapons and armor at this stage, so gear up accordingly. It will be very important when you go up against "at least' 10 insect species roaming about in the backyard. For those of you afraid of spiders, the arachnophobia mode will do wonders, as it entirely removes them.
Obsidian has also promised to add more content during this Early Access period. This will be in the form of new insects, the complete story, more environments and biomes, crafting options, more general features, and system tweaks to improve the game. In any case, your adventure starts soon, so get ready.