It has been coming for a while, and we will all finally get to play Oddworld Soulstorm come April 6. However, before you get all excited about trying to help Abe on his new adventure, you will want to make sure that you can actually run the game. Thankfully, the system requirements for Oddworld Soulstorm don't appear to be demanding at all, unlike some of the other platforming challenges that lay ahead.
While it is always recommended to have more power, a decent machine can run Oddworld Soulstorm pretty well. The minimum specifications will require a PC running Windows 7 64-bit, with an Intel Quad Core at 1.7Ghz. You will need 8GB of RAM and 20GB of storage. For graphics, you'll just need an Nvidia GTX 670 or its equivalent.
However, if you are looking for a good-looking time without compromise, here is what you need.
The recommended system requirements for Oddworld Soulstorm is an OS of Windows 10 64-bit, with an Intel Quad Core 2.3 Ghz CPU. 16GB of RAM will do just fine, with the same requirement of 20GB of storage. Lastly, your video card should be an Nvidia GTX 970 or equivalent.
Quick looks
We last saw more of the Mudokons at the Future Games Show in March, where creator Lorne Lanning provided us with information about the game. Oddworld Soulstorm is taking a more cinematic approach to things, presenting an adventure on a scale the series has not explored before.
Yet, there is plenty more to look forward to in the full game. Over the weekend, developer Oddworld Inhabitants gave us more of a peek, with four quick look videos to catch players up.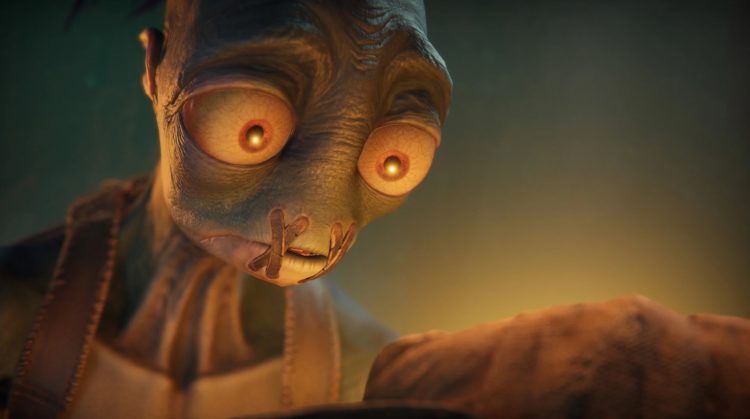 The four videos touch on looting and crafting, environments, sneaking and stealth, and how to go about managing your followers. Between all these videos and the system requirements, you should have more than you need to get ready for Oddworld Soulstorm. Time to start the rescue.