An MMORPG is nothing without its community. There are many ways to create a sense of community, but one of the most popular methods is by having clans. Community ran clans have technically featured in Old School RuneScape for some time but there was never an official in-game system in place. However, today's update formally brings clans to Old School RuneScape.
Official clans have been a part of the main RuneScape client for some time but its retro rendition lacked an equivalent feature. This update brings across several aspects present in the modern version in order to enhance the experience of being a part of a clan.
What clans are all about
Any Old School RuneScape player can try out the clans update regardless of account status. The Clan Hub is located in the south-eastern corner of the Varrock Grand Exchange. Entering the portal in this corner will take players to their respective Clan Hall.
The Clan Hall is primarily a social hub but does offer some skilling facilities too. Amongst these are a bank, a deposit box, an altar, and an oven. Furthermore, the hall contains a coffer where members of a clan can deposit and withdraw funds. Currently, the coffer caps at one million GP, but this limit may be raised in the future.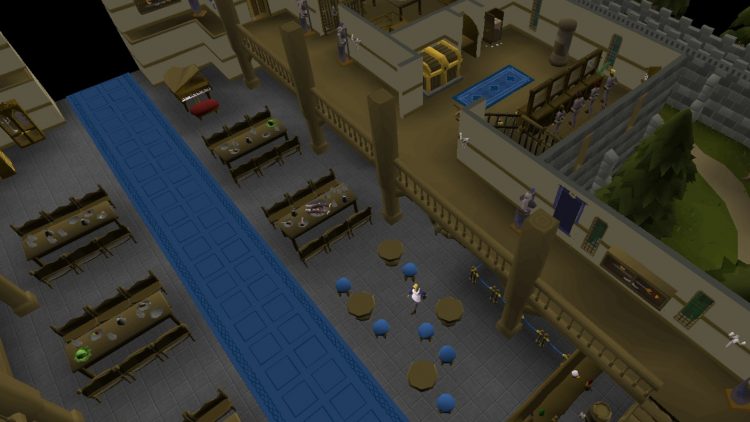 Not everyone can interact with the coffer. The clan system allows owners to award various ranks to each and every clan member. The permissions of each rank can be fine-tuned based on an owner's preferences. Some of these permissions include the ability to set up clan events, enter the Clan Hall, and speak in the clan chat.
As per Old School RuneScape tradition, Jagex is currently taking feedback on the clans update. If you're not completely satisfied with it or feel certain features are missing then be sure to head over to the OSRS Reddit. Old School RuneScape is a community-driven game so all feedback is usually taken into account.