We've known for quite some time now that the adorable Ooblets would make its Early Access debut soon. After its appearance at the PC Gaming Show, many excited fans were eager to find out just when in summer they could join the many creatures in a colorful paradise. The answer, as we now know, is in less than two weeks. Ooblets will enter Early Access on the Epic Games Store on July 15.
Maximum cuteness
If the trailers have not tipped you off, Ooblets is here to make sure you have a good time. Cute creatures are all around, dancing, moving to the groove, and just enjoying themselves. You can spend time with them, enjoying a life that is completely the opposite of the real-world madness we are experiencing right now. As per its description, Ooblets is a "farming, creature collection, and town life game where you build up your farm, befriend townsfolk, grow ooblets, and have dance-offs."
While that is an overview of what is to come, the Early Access version still offers plenty for players to dive into. You can grow your own crops and sell them for a profit. Collecting and building up your team of Ooblets will give you an edge when it comes to dance-offs. They even level up and unlock new dance moves. Win those competitions, and you will earn yourself new ooblet seeds for more cuteness.
And, of course, it's not enough for just your critters to look good. You can dress up as well.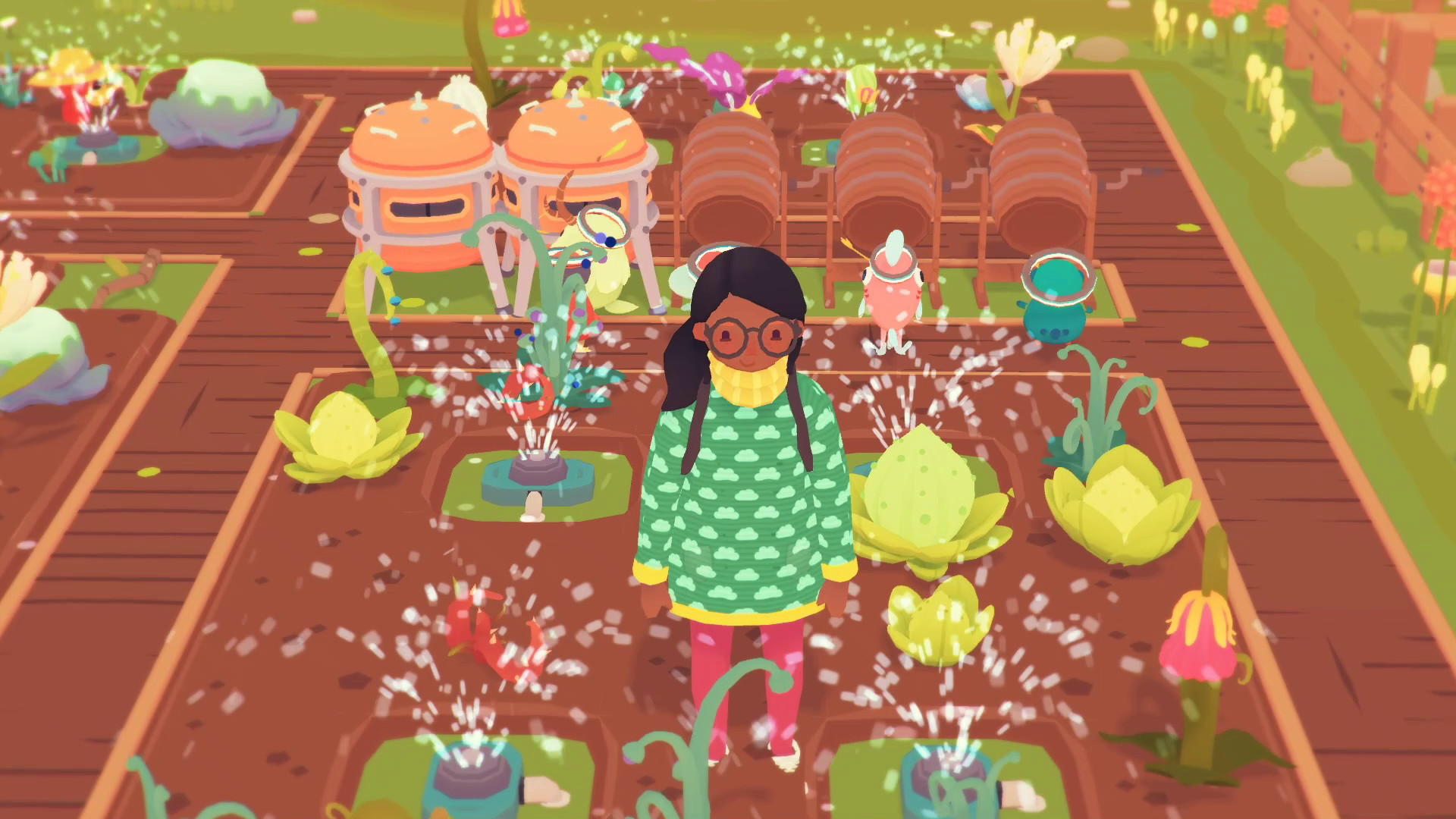 Soon, you will grow and expand your operations, going from a dinky shack to a stately farmhouse. Things are only beginning, of course, and the townsfolk will be there for you to get to know and engage with as you move ahead. One day, you will unlock the secret of the Oob. What that entails is anyone's guess, but you'll feel good doing it when Ooblets arrives on July 15.