It's been seven years since Counter-Strike: Global Offensive launched. Seven years where players had to embody faceless terrorist and counter-terrorist characters. Today, that all changes. Counter-Strike: Global Offensive's Operation Shattered Web brings equippable agents to the game, as well as a bunch of other features and cosmetics for players to unlock.
Operation Shattered Web is a multi-week event that will last no less than 16 weeks. Each week a new set of six non-overlapping missions will be unlocked. Completing missions will earn you Operation Stars, which can be used to progress and unlock items in the new battle pass system. Operation Stars can also be earned by playing the Casual, Competitive, Danger Zone, and Guardian game modes.
Get comfortable in your new skin
I'm surprised it's taken so long for Valve to introduce character skins. It probably didn't think players would be willing to spend hundreds of dollars on skins for characters they couldn't see in a first-person shooter. A reasonable thing to assume, but many gamers are not reasonable in their pursuit of status in online games.
In Operation Shattered Web, players can complete missions to collect 22 unique counter-terrorist operators and terrorist agents. Each character has a name, an organization, and a brief backstory. It will be interesting to see if Valve explores these backstories and develops Counter-Strike: Global Offensive lore down the line.
All the characters can be used on all the maps, unlike the default map-based characters.
Go where no terrorist or counter-terrorist has gone before
Operation Shattered Web also introduces two new maps to the game. A Lunar outpost, which features the always entertaining low-gravity. This map, called Lunacy, will be home to Flying Scoutsman missions.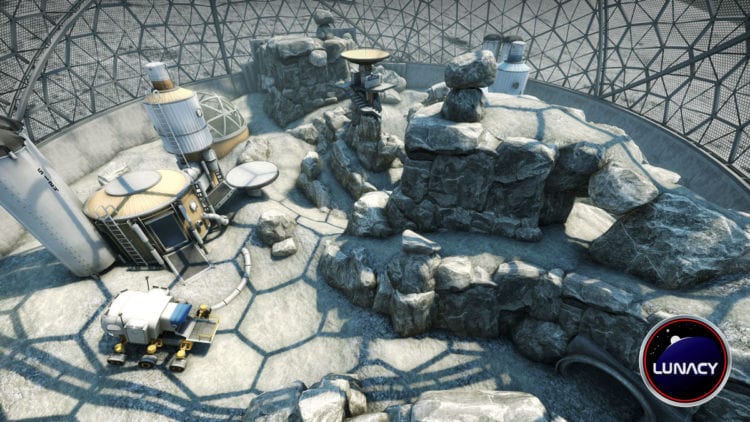 There's also a new Danger Zone map, which is Counter-Strike: Global Offensive's version of a battle royale. The map, named Jungle, has been created by the community. It, as well as the lunar map, can also be used in regular matchmaking games.
You can check out all the details of Counter-Strike: Global Offensive Operation Shattered Web on the game's official site. You can pick the game up for free on PC via Steam, but the Operation Shattered Web pass will cost you $15.