Overcooked 2 is hopping onto the holiday bandwagon with a free update for players today. Titled Kevin's Christmas Cracker, the update is jam-packed full of holiday goodies. From the trailer that Team 17 and Ghost Town Games released today, it looks like a real treat for those who actively play Overcooked 2, and seems full of holiday cheer.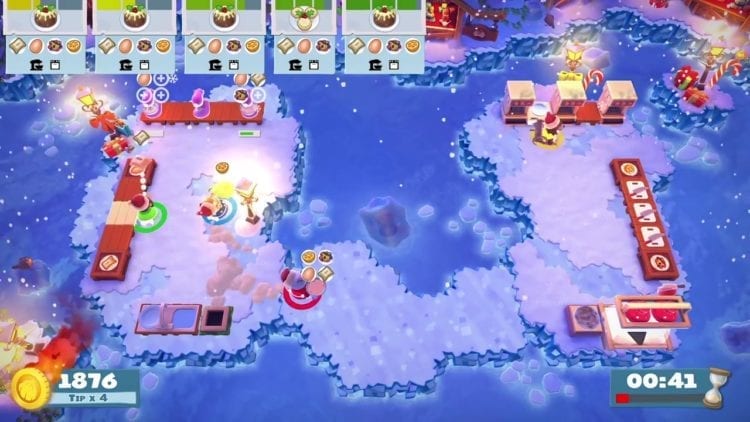 What's Included
It's not all holiday-themed, mind you. This update includes a new Practice Mode for those unfamiliar with Overcooked 2′s game mechanics, allowing new players to get used to things without the usual time constraints and other kitchen obstacles. Here, the time actually counts up instead of down, letting you cook for as long as you like. Players can also turn off the score and order expectations displays, so it's the perfect way to get your hand in.
We've also got some sweet new kitchens to cook in: five, to be exact. They're all winter themed, with snow falling to add to the usual hazards of the game. Those aside, there are a trio of new holiday recipes to make, in the form of Christmas pudding, mince pies, and hot chocolate.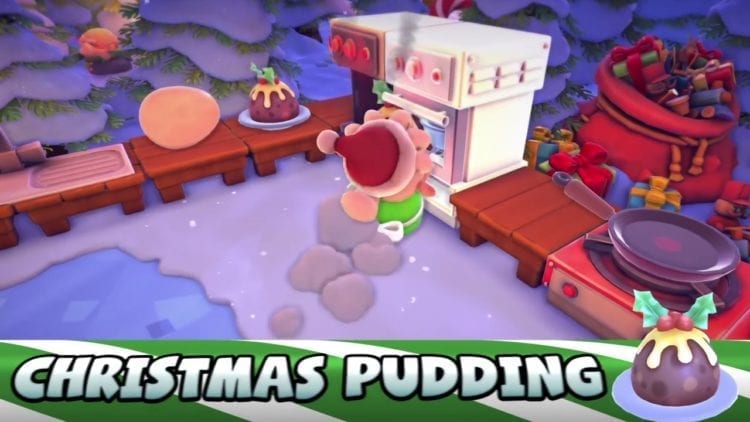 Two new chefs are also included: an elf and a snowman. They both look adorable and add to the overall charming feel of this game. There are also some additional online features, with support added so that two local players can battle against (or cooperate with) another pair of local players over the internet. And finally, there are a slew of little bug fixes to make your Christmas cooking as pleasant as possible.
Why is this update free, you may ask? Well, Overcooked 2's developer, Ghost Town Games, wanted to thank players for all their support over the past year. And hey – it is the season of giving, after all.
As it's a game update rather than a piece of DLC, Overcooked 2 should update with Kevin's Christmas Cracker the next time you fire up Steam.