There wasn't a lot for people to do in the old West. Between back-breaking labor and contending with bandits and the cruelties of Mother Nature, leisure time inevitably meant heading over to the local saloon. In Red Dead Redemption 2's upcoming Moonshiners update on December 13, you'll get a taste of that leisure – and a stake in the business. If you've ever had a dream of running your own Wild West saloon, well, this is your chance. But you'll have to get your hands dirty to do it.
Get your speakeasy up and running
The Moonshiners update will add an all-new Frontier Pursuit to Red Dead Redemption 2, called Moonshiner, which is a Specialist Role along the Trader path. Any player who has achieved rank 5 in Trader will get a mission to go meet Maggie Pike, an infamous bootlegger, in Emerald Ranch. She'll start you on your journey to open your own speakeasy. It sounds easy, but it isn't.
Players can purchase a Moonshining Shack once they meet Maggie. A pretty pitiful-looking building, the shack presents itself as a simple frontier dwelling. However, hidden in the basement is everything you need to start brewing moonshine.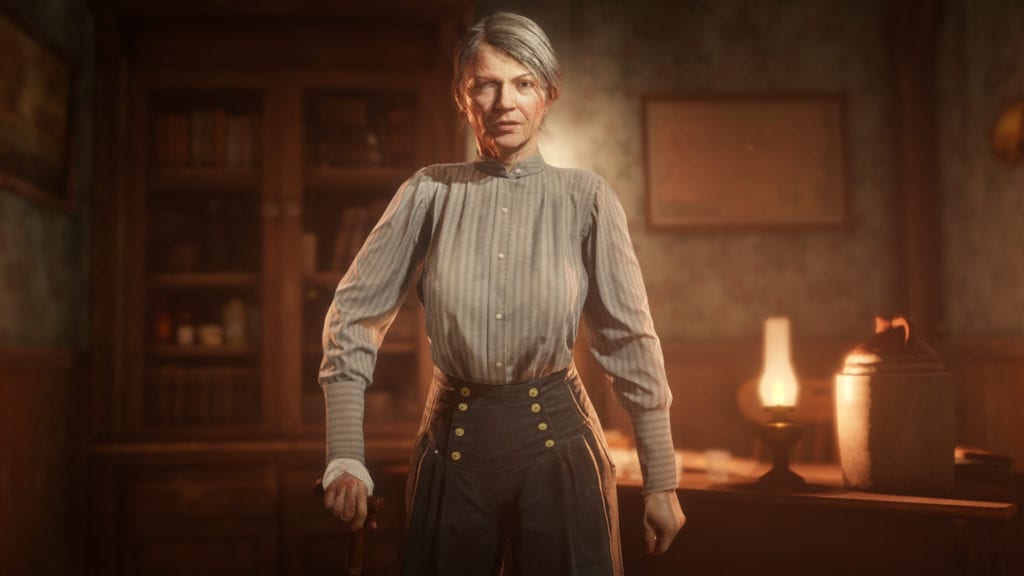 Clean out the competition
Along with operating your Moonshining Shack, you'll need to help Maggie out with some problems of her own. She wants revenge on rivals who tried to do her in. Players will undertake a series of story missions solo or cooperatively to take down her enemies. Succeed, and you'll start to unlock new recipes and techniques to help improve your own brew. Eventually, you'll get to open your own underground Bar and start serving customers. Similar to player businesses in GTA Online, players can customize their Bar with various decorations and even hire a country band.
The Moonshiners update releases on December 13. It will also include Outlaw Pass No. 2, the new Navy revolver, more clothing options, and an increased number of outfit slots in the Wardrobe. Red Dead Redemption 2 also releases on Steam on December 5.