A new battle pass containing fresh content has arrived for Paladins, ahead of the upcoming Hi-Rez Showcase. The Eternal Pyre update brings the latest 100-tier pass, which contains a paid and premium track for in-game rewards. Like most passes of this nature, you can earn the in-game currency back over the course of the season.
Character outfits are the big focus for the Eternal Pyre battle pass, with new additions dropping every 20 levels or so. If you pick up the premium version of the pass, four instant rewards are unlocked that include a character skin. Eternal Retribution Koga will be accessible straight away for paid users, along with the Forged Destiny death card, the Ikonic Depiction spray, plus 50% experience and gold boosts.
The rest of the character outfits have been showcased online, along with the Eternal Pyre patch notes. There have been quite a few balance changes to various character loadouts, including weapon performance changes, movement speeds, and base health points. All of these have gone live alongside the new battle pass.
A look ahead
With the Paladins battle pass and general patch already out, that ticks them off the list for the upcoming showcase. Developer Hi-Rez says that updates on Paladins will be talked about during the show, which takes place today. The team will focus on Season 4, which is set to drop in early February.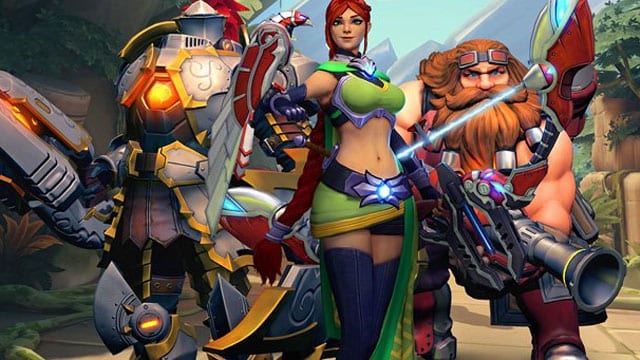 Hi-Rez is switching to a two-month update cycle for Paladins in 2021 too, delivering more regular updates. Alongside a deep dive on Season 4, it looks like the developer will provide a high-level update on all thing Paladins in 2021. The game previously received updates every three months.
The Hi-Rez Showcase will also pay attention to two of the team's other free-to-play titles. Expect news on Rogue Company and Smite during the keynote, which kicks off today, January 7, at 3:30 PM ET.