For roleplaying game fans, there are different types of experiences that made us fall in love with the genre. Some might prefer the more action-packed and faster-paced modern variety, while the lure of the turn-based process might do it for others. For those of us who much prefer the isometric perspective, there are plenty of awesome games like that as well. One of those was 2018's Pathfinder: Kingmaker. The game certainly did well for itself, enough to warrant a sequel of sorts. Pathfinder: Wrath of the Righteous was first announced in 2019 as an indirect sequel, and following its Kickstarter success, the game is set to begin its first beta test.
The Kickstarter for Pathfinder: Wrath of the Righteous managed to raise over $2 million USD. With that money supporting development, Owlcat Games was able to set out and realize its creative vision. The sequel brings players to a new region called Worldwound, which is a wasteland that has been taken over by demons. Said demonic beings were about to come through due to a planar tear to the Abyss.
Players will be able to get the first taste of the sequel through the first beta of Pathfinder: Wrath of the Righteous. This will be open to backers from the Kickstarter campaign, as well as those who joined in after. The beta will contain the prologue, as well as the first four chapters of the game. According to the team, this will amount to more than 50 hours of content.
Just like any other beta, there are bound to be bugs here and there.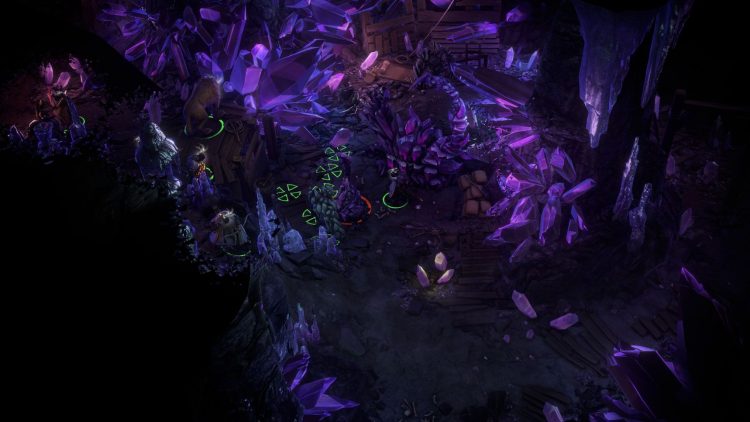 Beefy beta content
In the first three chapters of the Pathfinder: Wrath of the Righteous beta, you will have access to all quests, companion storylines, certain romantic pursuits, as well as the two combat modes. You can either go at it in turns, or have it in real-time with pause. The fourth chapter will have some side quests missing, alongside assets that have yet to be polished.
The beta will also showcase the Mythic progression system, a mechanic that allows you to choose one of six Mythic Paths. This will have some impact on the main story, creating different experiences for the end game. A total of nine Mythic Paths will be available on full release. For now, you will have to choose Angel, Azat, Lich, Demon, Aeon, or Trickster as your chosen path.
If you are itching to get into the Pathfinder: Wrath of the Righteous beta, you can still do so by preordering the game. However, that will come at a high cost of $114 USD for the Early Access tier. Of course, you can still be updated on all things via Twitch and YouTube.
To kick things off, Owlcat will run a 'Choose Your Own Story' quest via Twitch on February 5 at 8 AM ET. Viewers will be able to vote on choices that will determine the next step in the story.
Pathfinder: Wrath of the Righteous is expected to launch later this summer on Steam and GOG. A second beta test will take place later in the year.