Owlcat Games' Kickstarter for Pathfinder: Wrath of the Righteous has wrapped up, having just barely squeezed over the $2 million threshold. In total, the Kickstarter managed to raise $2,054,339 thanks to contributions from over 35,000 backers.
In celebration of the achievement, Owlcat has announced the release window for the game's closed alpha. Eligible backers will be able to try out an early build of the game in April. Not only does this apply to Kickstarter backers, but also all those who pre-order the game through its new official site.
Owlcat has also released a new key visual from the game. This one shows a player character who has followed the path of the Lich. It stands in contrast with a similar picture from December that had a player following the path of the Angel.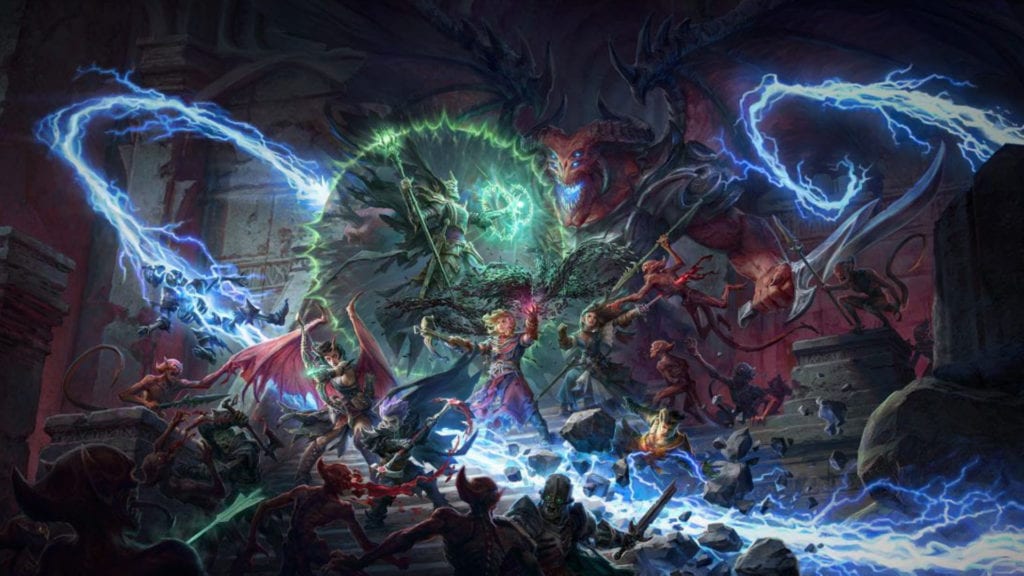 Unexpected Kingstarter success
The Kickstarter for Pathfinder: Wrath of the Righteous initially had a very meager $300,000 goal. Backers blew through this with ease, even managing to hit an additional twenty stretch goals. The final of these, the game's $2 million stretch goal, will add a talking weapon sidekick to the game.
Speaking about the Kickstarter's unexpected success, studio head Oleg Shpilchevskiy said:
I express sincere gratitude to every backer who has supported us. This Kickstarter campaign was incredibly successful and our team is amazed by the overwhelming support of backers who share our love of Pathfinder.

For us, it is essential to communicate with the core players from the early stages of development. We are looking forward to getting the players' feedback during a closed alpha test in April.
Danger for Pathfinder: Wrath of the Righteous
Of course, with funding secured, the next step for Owlcat is to actually develop and release the game. With $2 million in funding, this would theoretically be a straightforward process, but we all know that Kickstarter doesn't work that way. Often, the more funding a game receives, the more difficult it is to produce a game that meets players' expectations.
Thankfully, this isn't Owlcat's first rodeo. Pathfinder: Kingmaker was similarly Kickstarted, earning just shy of $1 million on the crowdfunding platform. As they delivered this game without incident, it's safe to assume that this is one development team that knows how to fulfill its promises.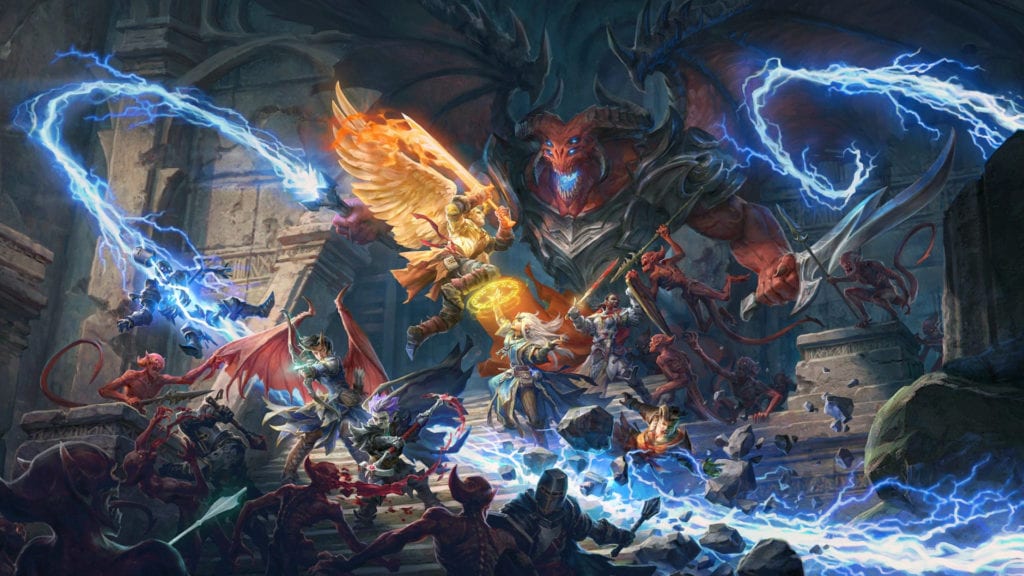 Following the conclusion of its Kickstarter, Owlcat plans to release Pathfinder: Wrath of the Righteous in June 2021. It'll be interesting to see how development goes over the next year.